Malaysia Airlines Flight MH17: Passengers 'Conscious' During Crash as One Wore Oxygen Mask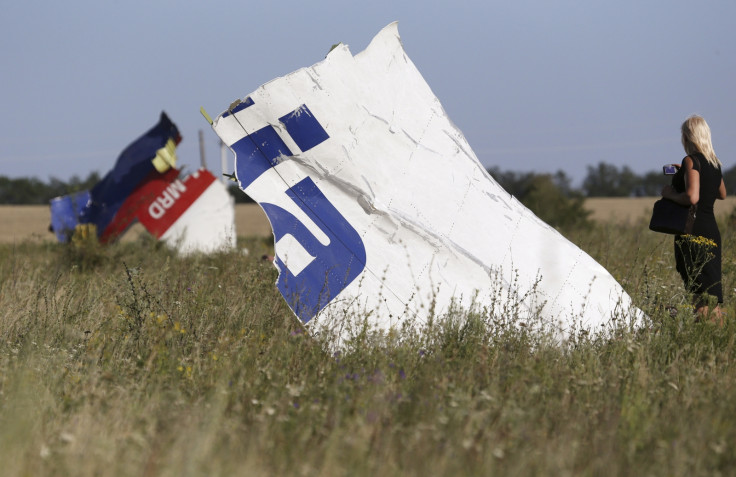 At least one passenger on board Malaysia Airlines Flight MH17 was wearing an oxygen mask when the aircraft was shot down in Ukraine, the Dutch foreign minister Frans Timmermans has said.
The revelation indicates that some of the 283 passengers and crew on board the airliner may have remained conscious after the plane was shot by a Buk surface-to-air missile fired 50km from the Ukraine-Russia border.
The two sides in Ukraine's civil conflict have accused each other of shooting the jet down.
MH17 was travelling from Amsterdam to Kuala Lumpur on 17 July when it crashed in Torez in Donetsk Oblast. All passengers on board died and the majority were Dutch nationals.
Timmermans revealed the information while being interviewed on the Dutch national broadcaster's programme Pauw, answering a question from the host Jeroen Pauw.
"No, they did not see the missile coming, but did you know that someone was found with an oxygen mask over his mouth? So someone had the time to do that," Timmermans said.
At the United Nations Security Council meeting in the week after the crash, Timmermans spoke of the final moments of the passengers on board MH17: "How terrible it must have been, when they knew that the plane [was going to crash]. Did they hold their loved ones' hands, did they press their children to their hearts, look each other in the eye a last time? We shall never know."
Experts later said that everyone on board the airline was likely killed immediately or had been rendered unconscious within seconds after the missile struck the plane.
A preliminary report by the Dutch Safety Board said that puncture holes in the aircraft's wreckage suggested that small objects penetrated the aircraft in both the cockpit and forward sections.
Analysis of damage to the fuselage of the aircraft concluded that "high-energy objects" had pierced the aircraft from outside.
Forensic experts have so far been unable to recover all bodies from the crash site due to ongoing conflict in the area. A total of 228 coffins have been flown back to the Netherlands for identification, but some of the coffins contained only partial remains, and it is unclear how many bodies remain unaccounted for.
Malaysian Airlines said of the passengers' nationalities identified so far, 193 were Dutch, 43 were Malaysian, including 15 crew, and 27 were Australian.
As well as 10 from the UK, passengers from Indonesia, Germany, Belgium, the Philippines, and Canada were killed.
© Copyright IBTimes 2023. All rights reserved.