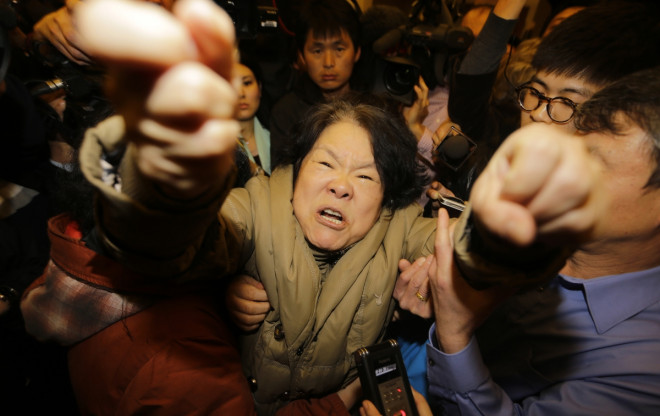 China has asked Malaysia to hand over the satellite data that was used to analyse the final position of Malaysia Airlines Flight MH370.
The request follows Malaysian Prime Minister Najib Razak's announcement that it was now assumed "beyond any reasonable doubt" that the jetliner carrying 239 passengers crashed in the southern Indian Ocean with no survivors.
The announcement was received with grief and dismay by the relatives of the passengers, prompting China to seek the data as they want to know how the Malaysian authorities came to the crash conclusion.
Razak said the assumption was based on an innovative technique used to determine the flight's position, which was reviewed by experts at Boeing and those involved in aerospace research.
"We demand the Malaysian side to make clear the specific basis on which they come to this judgment," Xie Hangsheng, Chinese Deputy Foreign Minister, told Malaysia's ambassador to Beijing, Datuk Iskandar Bin Sarudin, during a meeting, according to AP.
A woman barged out of the briefing room where the relatives were updated on the latest development, screaming and expressing her doubts on the conclusion reached by the Malaysian government.
She was quoted by CNN as asking for evidence. "Where is the proof?" she shouted. "You haven't confirmed the suspected objects to tell us no one survived."
Accusations of delays and cover-ups
A committee of families, representing the 154 Chinese passengers on board, criticised the Malaysian government in a joint statement, accusing the authorities of delays and cover-ups.
An unidentified family member read out the statement at the Beijing hotel where the relatives are holed up, Reuters reports.
The statement said the latest news was "an attempt to deceive the families of the passengers and an attempt to deceive the people of the world".
"These despicable acts have not only fooled and devastated physically and mentally the families of our 154 Chinese passengers, at the same time they have also misled and delayed the rescue operation, wasted a lot of manpower, material resources and lost the most precious time for the rescue efforts."
"If our 154 loved ones on board have lost their precious lives on the plane because of this, then Malaysia Airlines, the Malaysia government and the Malaysia military are the real executioners who have killed our loved ones."
Some of the relatives even wore T-shirts printed with the slogan: "Best of luck to MH370, return home safely."
Others held signs which said: "MH 370, don't let us wait too long!"
"We've waited for 18 days and still, you make us wait. How long are we supposed to hang on?" a woman with the surname Zhang told Reuters.