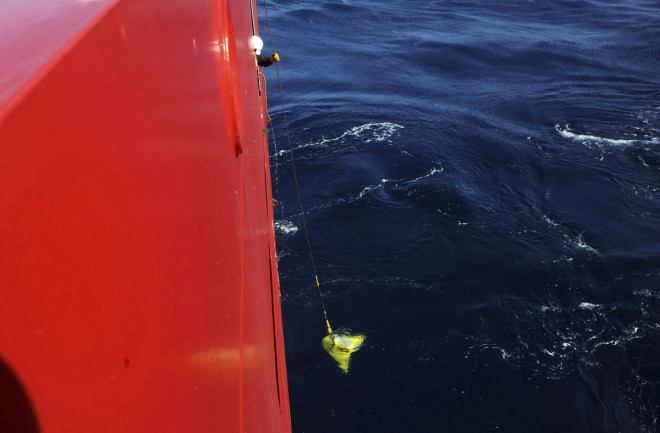 A ship searching for the missing Malaysian Airlines flight MH370 has detected a signal which could be from the plane's black box, according to reports.
The Chinese vessel Haixun 01 has detected a "ping" from a location in the South Indian Ocean which has a frequency of 37.5kHz per second – the same frequency emitted by black box devices, according to the Xinhua news agency.
"That is the standard beacon frequency for both so-called black boxes - the cockpit voice recorder and the flight data recorder," said Anish Patel, president of pinger manufacturer Dukane Seacom told CNN.
The reports have yet to be confirmed by officials and the signal may not be linked to the missing plane. However, the Malaysian prime minister Najib Razak is said to have been informed about the laest developments.
Australian authorities have yet to comment on the reports.
The water depth at Haixun 01's current location is about 5,000 meters, said cpt Zhang Liang, who is travelling with the rescue team.
The reports follows on from fears the device that sends out the pings in the black box may run out of battery in the next couple of days. The battery-powered devices usually run out within 30 days after a crash.
The flight, which was carrying 239 passengers and crew, vanished on 8 March, so the black box battery powering the signal emissions could die as early as 6 April.
On 4 April the underwater hunt for the plane's black box got under way. Australia's air chief marshall Angus Houston said that the country's vessel Ocean Shield has been deployed to help locate the signals being sent out by the black box.
However, there are fears about its effectiveness, given the size of the search area and the slow speed the towed pinger locator must travel.
Up to 10 military planes, four civil jets and nine ships are also involved in searching for debris off the west coast of Australia.