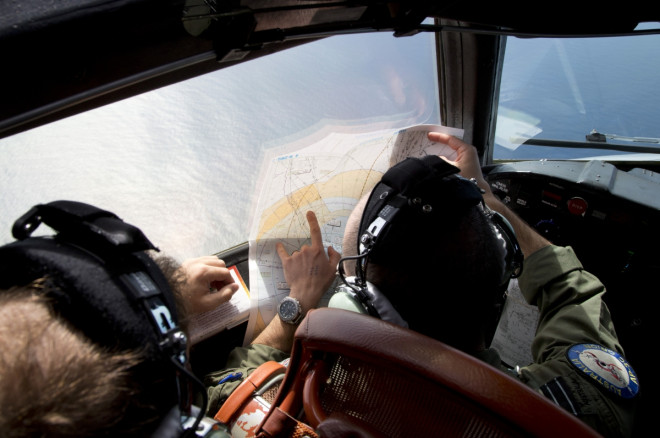 Australian authorities said a plane searching for the missing Malaysia Airlines Flight MH370 has spotted objects possibly related to the missing aircraft in a new search location.
The Australian Maritime Safety Authority (AMSA) said the sighting was made by a P-3K Orion plane with the Royal New Zealand Air Force (RNZAF) scouring waters some 1850 kilometres west of Perth.
AMSA tweeted:
It was the first sighting announced since AMSA, which is spearheading the operations to find the missing Boeing 777, shifted focus of the research of some 1,100km.
Ships and aircrafts that had been combing remote waters some 2500 Km deep into the Indian Ocean for a week, were redirected closer to Australia's Western Coast as new data suggested MH370 might have flown faster and for a shorter time than previously thought.
Malaysia's transport minister Hishammuddin Hussein said that a new analysis on the aircraft's performance, "indicated MH730 flew at a higher speed than previously thought, which in turn it means it used more fuel and could not travel as far".
AMSA said the new search area is approximately 319,000 square kilometres, about 1850 kilometres west of Perth.
Hussein said that debris spotted by satellite images further south west could have been carried there by the ocean's drift.
"Because of ocean drift, this new search area could still be consistent with the potential objects identified by various satellite images over the past week. This work is on-going, and we can expect further refinements," said Hussein.
The Boeing 777 went missing on March 8 with 239 people on board.