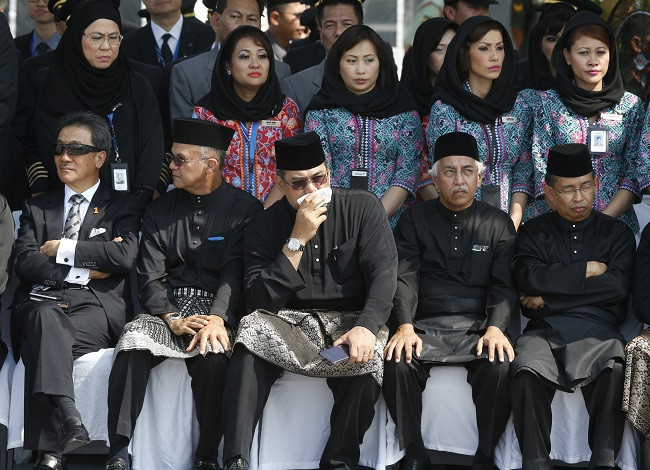 Troubled Malaysia Airlines (MAS) may cut a quarter of its 19,500 staff as part of its restructuring proposed by state fund Khazanah Nasional Bhd, according to media reports.
In addition to the deep job losses, the company is likely to announce measures such as route cuts and a change in leadership when it releases its second-quarter report as early as 28 August. MAS would stop flying to some cities in China and Europe – regions that suffered the most from the twin disasters.
Khazanah Nasional, the majority shareholder of MAS, earlier announced that it is preparing a restructuring plan for the airline, which lost two aircraft in less than five months in 2014, killing 537 people.
As per the plan, Khazanah Nasional will take over minority shares for 1.38bn ringitt ($429m, €321m, £255m) to become the sole owner of the airline, leading to the delisting of the company from the country's stock exchange.
In June, Khazanah had announced that it was in the midst of undertaking a comprehensive review of MAS, and would announce a restructuring scheme within a period of six to 12 months.
Khazanah noted that the proposal for delisting represents the first stage of a restructuring scheme for the airline.
Any restructuring plan likely would need approval from the government headed by Prime Minister Najib Razak. Razak is likely to allow Khazanah and MAS to work out the details, according to analysts.
"We believe our national carrier must be renewed. This means wholesale change, to deliver a wholly different outcome," Razak said earlier.
"Only through a complete overhaul of the company can we deliver a genuinely strong and sustainable national carrier.... Piecemeal changes will not work."
Adding to its longstanding financial problems, MAS was hit by two major disasters in 2014.
In March, its flight from Kuala Lumpur to Beijing disappeared with 239 people on board. A search is under way in the Indian Ocean for the missing plane.
In July, another MAS flight heading to Kuala Lumpur from Amsterdam was shot down in eastern Ukraine, which is controlled by pro-Russian separatists, killing 298 people.