The six Australians who were killed in the Malaysia Airlines flight MH17 were victims of a "gross mass murder," a coroner has ruled. Coroner Michael Barnes said that the crash of Boeing 777 over Ukraine was caused by "deliberate, malicious acts on the other side of the world."
He was leading a day-long inquest in New South Wales on Tuesday (17 May) over the death of Carol and Michael Clancy, Gabriel Lauschet, Jack O'Brien, Victor Oreshkin and Sister Mary (Philomene) Tiernan. They were among the 38 Australian citizens and permanent residents who were killed in the incident.
The Boeing aeroplane with 298 passengers and crew crashed after it was shot down on 17 July 2014. It was on a routine flight from Amsterdam to Kuala Lumpur.
Coroner Barnes said that all of the deaths were as a result of injuries following a "high altitude aircraft disintegration caused by the detonation of a warhead." Although the state has jurisdiction to make findings into the deaths of its citizens, the coroner said that many important aspects - including the identity of the person or persons who fired the missile - were not known.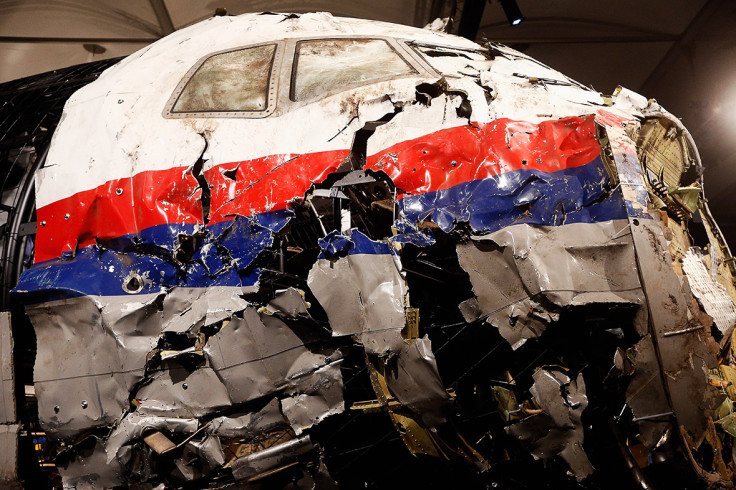 "Coroners do not make findings of criminal guilt, but it would be pointless sophistry not to acknowledge that these deaths were part of a gross mass murder. It is reasonable to expect that prosecution will be launched at some stage," he said, according to Sky News.
"While some of the survivors [family members] have no interest in holding individuals to account for the atrocity, seeing them as small players in a bigger macabre game, others, understandably, want justice for the dead and condign punishment for those responsible."
The inquest was told that the missile had detonated within a metre of the plane's cockpit, sending cube and bow tie-shaped pieces of shrapnel into the plane. The impact separated the cockpit from the business class section. The plane broke up and its wreckage was spread over a 31-mile radius.
Jon and Meryn O'Brien - whose son Jack, 25, was killed in the plane crash - testified at the inquest while holding a photograph of their son. Mrs O'Brien said: "Jack's body was broken and burnt and lay on the ground in a war zone. Sometimes only one person is missing and the whole world is empty. Now things can never be ok in the way they were before."
Putin ready to talk about MH17 with Malaysian PM
Meanwhile, Russian President Vladimir Putin said that he is ready to talk about the downed MH17 with visiting Malaysian Prime Minister, Najib Razak, later this week if the issue be brought up. Kremlin aide, Yury Ushakov, said: "Should Malaysian representatives wish to discuss the topic of the Boeing, we certainly will also be ready to discuss it."
Razak is due to attend the Association of Southeast Asian Nations (ASEAN) summit which is due to be held in the Black Sea resort of Sochi, Reuters reported.