Eighty children were killed on board the Malaysian Airlines flight MH17 - thought to be shot down by pro-Russian rebel separatists - it is feared.
Reports have emerged that at least 295 people have died - 280 were passengers and 15 were crew members - on the flight from Amsterdam in the Netherlands to Kuala Lumpur in Malaysia.
According to Huib Gorter, a vice president of Malaysian Airlines, all of the crew were Malaysian nationals. Of the passengers 154 were Dutch, 24 Australian, 23 Malaysian, 11 Indonesian, 6 Britons, 4 German, 4 Belgians, 3 Filipinos and 1 Canadian (248 accounted for).
It has also been reported that there were 23 US citizens and four French nationals aboard. The Ukrainian Interior Minister said 80 children were also on board, according to various agencies reporting from the scene.
Sanjid Singh, Tomas Van Kuelen, Charlotte Van Der and Jennifer Vanderlei have become the first victims to be identified, according to Russian news agency, Life News.
Malaysian Airline stewardess Angeline Premila has also been reportedly named as one of the crew members to have died on the Boeing 777.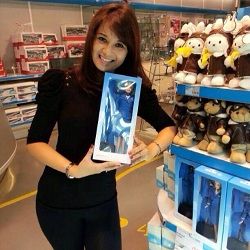 A spokesman from the British Foreign and Commonwealth Office said it was working to identify any British victims of the tragedy. "We are aware of the reports and are urgently working to establish what has happened," he said.
Malaysia Airlines said contact with Flight MH17 from Amsterdam to Kuala Lumpur was lost at 2.15pm.
The flight was struck by a single surface-to-air missile, according to analysis by US intelligence services, but it remained unclear whether it was shot from inside Ukrainian or Russian territory, ABC News reported.
Anxious friends and family are currently awaiting news of their loved ones at Amsterdam's Schiphol airport.
Teams of disaster experts and care-givers to support the bereaved were flying to Kiev, in the Ukraine, and Amsterdam had been dispatched, according to Malaysian Airlines.
Russian President Vladimir Putin has sent his "deepest condolences" to Malaysia's Prime Minister Najib Razak .
In a statement, a Kremlin spokesman said: "The President of Russia asked the Prime Minister of Malaysia to convey his deepest sympathy and support to the victims' families".
The International Air Transport Association said the plane appeared to be flying through normal airspace when it crashed.
"Based on the information currently available, it is believed that the airspace that the aircraft was traversing was not subject to restrictions," the association said in a statement.
Italy's Alitalia and Singapore Airlines has joined the list of airlines to announce it is diverting flights away from Ukrainian airspace following the tragedy. The list includes: Lufthansa, Air France, British Airways, Russia's Aeroflot, Turkish Airlines.
A video on YouTube reportedly showing the Malaysian Airlines plane crashing in Ukraine.