Malaysia Airlines MH370: Investigator Andre Milne launches crowdsourcing fund for Bay of Bengal search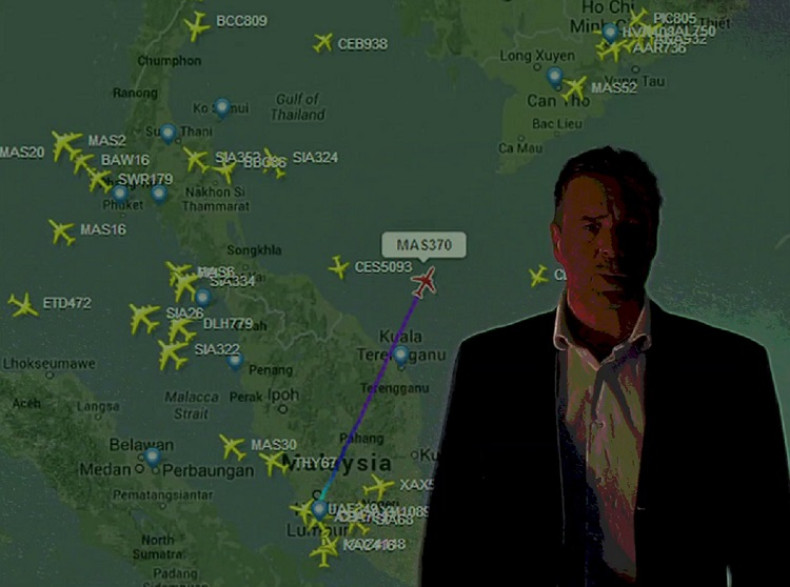 A volunteer investigator has launched a crowdsourcing fund to raise $2m (£1.3m) to search for missing Malaysia Airlines flight MH370.
Andre Milne and his team believe a wreckage currently lying in the Bay of Bengal needs to be explored to rule out whether or not it is the missing Boeing 777 and is appealing to the public for help to do it.
He is asking for people to contribute a minimum of $10 towards the target mark to fund the search and is asking for witnesses to come forward to assist their investigation.
Based on evidence, Milne, a military aviation technology developer, claims the MH370 was being tracked north west before it vanished from military radar on 8 March 2014.
It was then next seen by witnesses flying south past the Maldive Atolls before circling back over to fly and land in the lower Bay of Bengal. He then believes it drifted northwards to where satellite data shows an object identical to MH370 that is resting in the northern part of the Bay of Bengal.
In his video appeal he says: "This area is not being searched. I need your [the public] help in order to verify one way or another whether this is in fact MH370.
"This disappearance of this aircraft has touched every single person who has heard about it. It touches us all differently. It touches me at a level that this could be a crime against humanity by the forced disappearance of the people on board this aircraft.
"If you want to see whether or not this aircraft is in this site please participate in the crowd-sourcing venture."
Could the missing flight be in the Bay of Bengal?
It is not the first time claims have stated the wreckage might be located in the Bay of Bengal. Shortly after the plane's disappearance, geophysical survey company Georesonance identified an aircraft wreck via its satellites, 190km south of the Bangladesh coastline. But that was dismissed by Martin Dolan, chairman of the Australian Transport and Safety Bureau (ATSB), which is leading the official search in the Indian Ocean.
David Pope, one of the firm's consultants, told IBTimes UK: "To rule out any other potential lead in this disappearance is completely incompetent when they are relying on data from Inmarsat which is not complete.
"We absolutely welcome this new search being carried out as we would like someone to thoroughly check the Bay of Bengal with AUVs and ROVs (Autonomous Underwater Vehicles or Remote Operated Vehicles).
"We know some people associated with us who have been over there using sonar equipment that shows there is definitely something there at that location."
The appeal comes as Australian authorities say they are reviewing the data that led them to the 60,000sq km search area in the Indian Ocean in the first place. But Dolan said the Inmarsat data, which links the missing aircraft along the so-called "seventh arc", was still the most "solid piece of information" investigators had.
"We're not blinkered as to what might be other possibilities, but everything tells us that the arc, and the southern portion of the arc where we're looking is where the aircraft might be found," he said.
He added eyewitness accounts from Maldives islanders had already been investigated.
All 239 passengers and crew from the missing flight are presumed dead. It has been dubbed one of the aviation industry's biggest mysteries.
To donate to the crowd-sourcing fund visit asove.net