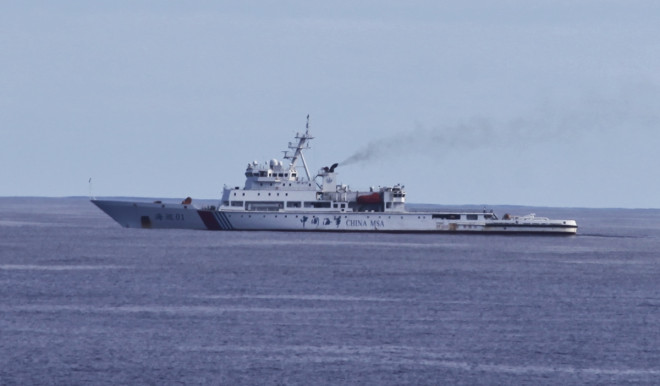 Hours after the Chinese vessel Haixun 01 detected a ping in the southern Indian Ocean, a second similar signal was picked up, which the Australian authorities believe, is "consistent" with signals emitted by a black box.
Amid intensifying search efforts to find the Malaysia Airlines flight MH370, Australian officials, who are spearheading the operations, have said the latest detection is an "important and encouraging lead".
"This morning we were contacted by the Chinese authorities and advised that Haixun 01 had late yesterday afternoon redetected the signals for 90 seconds within just two kilometres of the original detection," said retired Air Chief Marshal Angus Houston, who leads the search team.
"This is an important and encouraging lead, but one which I urge you to continue to treat carefully. We are working in a very big ocean and within a very large search area and so far, since the aircraft went missing, we have had very few leads which allow us to narrow the search area."
However, Houston warned the data is still unverified.
Describing the latest detection, the Australian veteran said: "What we have got here are fleeting, fleeting acoustic events. The one the night before last lasted just a very short period of time. The one yesterday afternoon, I think it was 15:47 in the afternoon, was for 90 seconds. That's all we have got."
"It's not a continuous transmission. If you get close to the device, we should be receiving it for a longer period of time than just a fleeting encounter. But we have got a transmission, we must investigate it. That's the way we work."
Authorities are racing against time to find the flight data recorder as its battery-life runs out in 30 days. The passenger jet vanished on 8 March.
The HMS Echo and the Australian vessel Ocean Shield have been redirected towards the section of the Indian Ocean where the Chinese ship picked up the pulse signals.
Meanwhile, Chinese aircraft have also spotted a number of white floating objects in the same region where pings have been detected. The pictures of the objects have been sent to Australia's Joint Agency Coordination Centre (JACC) for analysis.
During the latest search, up to 10 military aircraft, two civilian jets and 13 ships are being deployed and the weather is expected to be favourable.