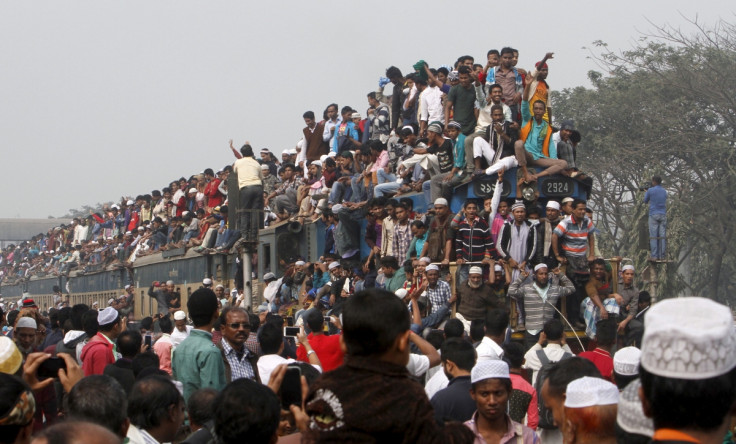 Malaysia has begun a nationwide crackdown on illegal migrant workers after a deadline asking the foreigners to register themselves expired. Law enforcement agents from Malaysia's immigration department swung into action on Friday (30 June) night just minutes after the deadline, detaining scores of undocumented workers.
Immigration director-general Mustafar Ali personally led a raid on a makeshift dormitory rounding up as many as 50 illegal workers. Many of the violators are found to be from Bangladesh.
Malaysia is an attractive destination for blue collar jobs in the southeast Asian region with nearly three million estimated foreign workers. Close to one million of them do not possess valid work permits. Thousands of them are employed by sectors ranging from plantations to construction in southeast Asia's third biggest economy that has a population of 32 million.
While Indonesian and Bangladeshi nationals make up the large chunk of illegal workers, the Nepalese and Myanmarese are also thought to be among the offenders.
In February, the Malaysian government had announced they would be clamping down heavily on undocumented workers across the country and asked their employers to register them before 30 June. In the run-up to the deadline, there were massive crowds thronging the immigration department buildings for last-minute registrations.
However, the government has made it clear the deadline will not be extended. "They have had plenty of time, since Feb 15. Due to their stubbornness and negligence, they have left it until the last minute and that is not our fault," said Ali.
Echoing the same sentiments, Malaysia's Deputy Prime Minister and Home Minister Zahid Hamidi told reporters: "If any employer association comes forward and asks for an extension, it will not be granted. Enough warnings have been given, so action will be taken."
Since the government's announcement in February, about 150,000 workers came forward to register themselves as foreign workers against the original expectation of 600,000 immigrants.