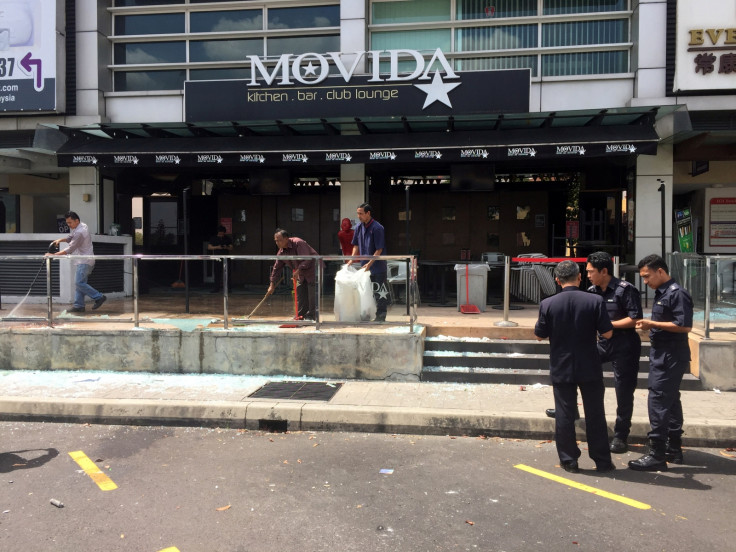 Two men who launched a grenade attack at a nightclub in Malaysia in 2016 have both been handed 25-year jail sentences, deliberately sending a strong message to the terror group Islamic State's friends and supporters in the country.
Imam Wahyuddin, 21, and Jonius Indie, 24, were also slapped with an additional 10-year sentence each for supporting Isis. Both sentences will run concurrently from the date of arrest.
The grenade blast at the Movida nightclub in Puchong in the state of Selangor was the first Isis terrorist attack in Malaysia that has been linked to Isis.
The incident took place at around 2.30am local time on 28 June 2016, when about 20 people were at the club watching Italy play Spain in the Euro 2016. A total of eight people were injured in the attack. There were no fatalities.
High Court Judge Nordin Hassan handed out the sentences after the pair changed their plea and pleaded guilty to the charges on Wednesday (29 March), the second day of their trial, Malaysian state news agency Bernama reports.
The pair appeared calm and lowered their heads when the sentence was read out.
The judge said the court viewed the case as very serious as it involved a terrorist group in the country: "The aim of imposing the sentence is not just for both of you, but to give a signal to those outside there and your comrades who want to continue the struggle [of supporting violence] which they feel is correct."
He continued: "Your actions had caused chaos in Malaysia which had never happened before and it must be regarded as serious by all parties.".
The pair were charged with throwing a hand grenade at the nightclub and with helping a terrorist group.
Deputy Public Prosecutor Saiful Edris Zainuddin asked for a punishment to reflect the seriousness of the government in tackling terrorism, which he said is becoming rampant.
He said the actions of the two accused were provocative and had alarmed the country.