Malaysia brands Isis 'a real threat', revokes passports of 68 citizens linked to the group
Country's armed forces are also hunting down Isis perpetrators responsible for the Movida nightclub attack.
Malaysian defence minister Hishammudin Hussein on Monday, 8 August, called on all political parties in the country to stand united in the fight against international terrorist group Islamic State (Isis) and warned that the threat was real and Malaysia could not be excluded as no country was spared of their attacks. This comes a day after it emerged that Malaysia had revoked passports of 68 citizens on suspicion of links with IS (Daesh).
Ahmad Zahid Hamidi, deputy prime minister, told reporters on Sunday that the passports were revoked two weeks ago following Prime Minister Najib Razak's instructions.
In the wake of threats posed by the terrorist group, Hussein said Monday that he was worried because the threat was real. He added that he "will hold certain parties responsible for their words if they deny such threat. He warned, saying, "I do not think Malaysia is excluded (from being a potential target of IS attacks). IS is the new phenomenon. No country in the world is spared," the Press Trust of India quoted him as saying.
On Sunday, Hamidi, who is also the home minister, echoed similar views and said that police and the Malaysian Armed Forces were hunting down Isis perpetrators who were behind the June Puchong attack on Movida nightclub. He said that eight hand grenades were believed to be in the possession of those Isis militants.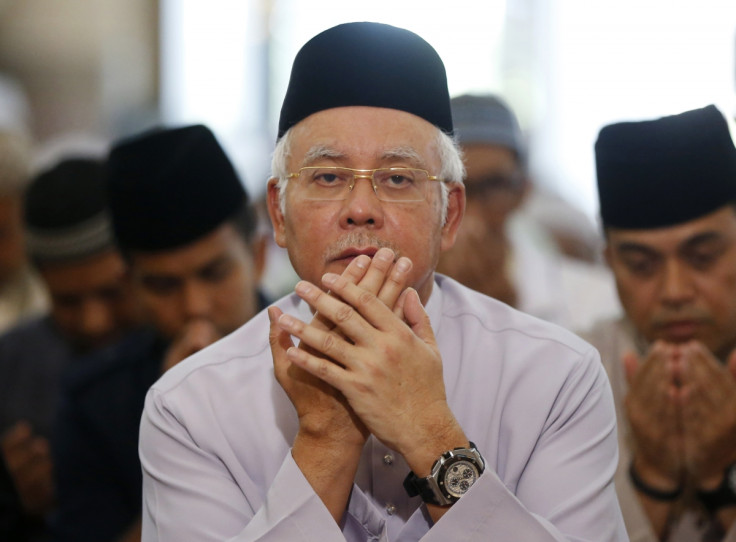 Taking further action against the jihadist groups, the country cancelled passports of the 68 citizens who have travelled abroad to join Isis in Syria and Iraq. Of these individuals, are two families from Shah Alam and Ipoh who had reportedly sold their houses, restaurant and cars and have travelled to Syria to join the terrorist organisation.

"These two families left everything and brought along their young children to Syria, purportedly to fight for 'jihad' (holy war) as a shortcut to heaven. From information which I received, they ended up as toilet cleaners and street sweepers," he added.

"I was informed that they regretted their action and want to come back, but I do not want to compromise with those who betray the country," Hamidi added and said that whenever these people return to Malaysia, legal action would be taken against them according to Immigration Act.
© Copyright IBTimes 2023. All rights reserved.