Bangladesh pushes back Rohingyas fleeing from neighbouring Myanmar
Dhaka summons Myanmar's envoy to Bangladesh, urges serious action over Rohingya crisis.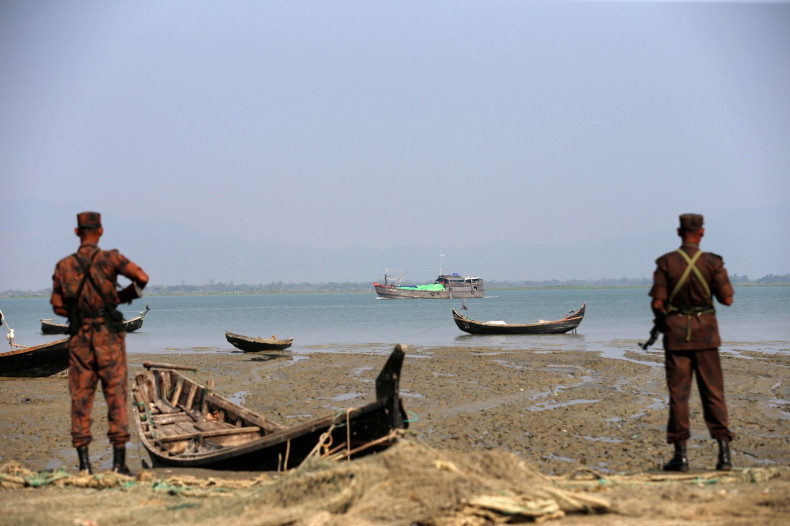 Bangladesh is pushing back Rohingya Muslims who have fled across the border from neighbouring Myanmar to escape deadly clashes in the volatile border region on Thursday (24 November). Dhaka also summoned Myanmar's envoy to raise concerns over the crisis.
Besides turning away several boats from Myanmar, Bangladeshi forces have started sending back Rohingyas, who were living in camps at the frontier for the past few weeks. Seven boats overloaded with ethnic Rohingyas, who were fleeing persecution in bordering Rakhine state, were stopped at the border and returned. Many Rohingya migrants usually use the Naf river that separates the two countries.
Violence in northern Rakhine state, which shares a border with Bangladesh, has been escalating over the past few weeks, with the Myanmar military increasing its clampdown. The recent wave of unrest has displaced as many as 30,000 minority Rohingyas – who are not recognised as citizens in Myanmar – and killed up to 86 people. The toll includes scores of women and children.
"There was a group of people from our village who crossed the river by boat to come here, but suddenly the boat sank," said Humayun Kabir, father of three children who are still missing since the ferry went down.
Those who return from Bangladesh also face more serious consequences as many fear inevitable death awaits them. "We have information the Myanmar army is killing those (Rohingya) people who are being pushed back from Bangladesh. The army has burned down their villages to ashes and killed their relatives. They will simply kill these innocents," a local Rohingya leader who did not want to be identified told the AFP.
Meanwhile, Bangladesh has also urged Myanmar to step up their efforts in dealing with the worsening situation. Calling the Myanmar ambassador U Myo Myint Than, Bangladeshi authorities have conveyed that influx from his country has not eased despite a series of measures from Dhaka. The foreign ministry has also issued a statement saying the Myanmar army's actions in Rakhine state are "causing dire consequences to the people and implications to Bangladesh".
The ethnic Rohingyas, who have allegedly been persecuted over the past few years, are often dubbed as a stateless minority and are branded illegal immigrants in the Buddhist-majority country. Tens of thousands of lives have been lost by overlapping ethnic conflicts, which have been plaguing Myanmar since its independence from Britain in 1948.