Malaysia floods: Five dead and 160,000 lose homes as heavy rain continues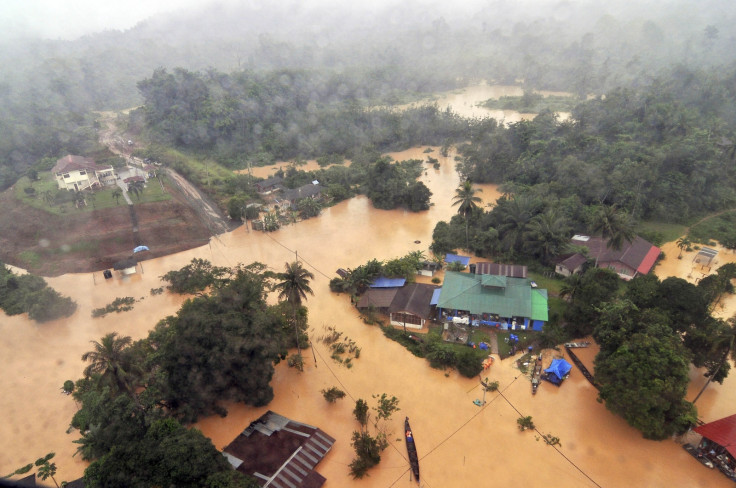 Thousands of Malaysian people have abandoned their homes after heavy flooding decimated north eastern parts of the country.
More than 160,000 people are thought to be homeless as some of the worst flooding in decades struck, and at least five people have lost their lives.
Deputy Prime Minister of Malaysia Muhyiddin Yassin told local newspaper The Star that the country was facing a "challenging" situation.
He told a local reporter: "I admit the situation is challenging to the rescue workers and we are trying our best to make sure that the food arrives to the victims depending on the flood situation."
Yassin also admitted that road efforts were being scuppered by the lack of useful roads and falling power cables. Thousands of people are being faced with shortages of food, clean water and shelter.
The north of the country floods almost on an annual basis with the arrival of the yearly monsoon rains. However, this year torrential rain has meant that flooding has been catastrophic.
Many Malaysians have poured criticism onto the country's prime minister, Najib Razak, for his slow reaction after social media showed photos of him playing golf with Barack Obama while the crisis was unfolding back home.
Razak has already pledged over 500 million ringgit (£91.9m) in aid for flood victims, 10 times the government's original initial 50 million ringgit aid plan.
The prime minister's decision was influenced by his experiences after he cancelled his holiday in Hawaii and travelled to one of the worst affected areas in the state of Kelantan.
Worryingly, there appears to be no sign for the weather to ease up in the north eastern parts of the country. Forecasters have already warned that Kelantan, Terenggagu and Pahang could face further severe flooding.
© Copyright IBTimes 2023. All rights reserved.