Dr Yusof Basiron, the Chief Executive of the Malaysian Palm Oil Council has strongly condemned France's move to impose a tax on palm oil used in food from 2017. French lawmakers agreed to introduce the new tax gradually, starting at €30 (£23.40, $30) in 2017 and rising by €20 per year to €90 in 2020.
The new tax adds to an existing tax of €104 per tonne. The French government backs the tax, as part of the Biodiversity Bill, but it still needs to be reviewed in the upper house, which is likely to take place in May or June. The additional tax had been sharply reduced from the initial figure of €300 and now excludes oils produced in a sustainable way.
The move has been described as discriminatory by both Malaysia and Indonesia, the world's top palm oil producing countries. Both countries have vowed to raise the issue at the World Trade Organization later this month.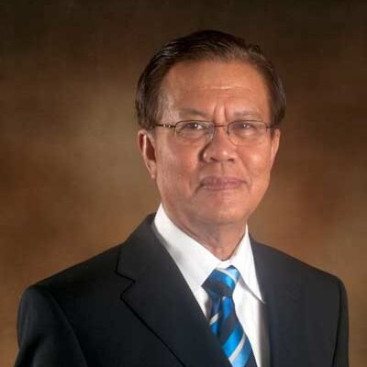 In a statement, Yusof said: "The vote in the National Assembly runs counter to all evidence, and instead supports a protectionist, partisan agenda that discriminates against palm oil from the developing world. The 'differential' tax proposal is a clear violation of both WTO and EU rules."
He continued: "The €90 tax is both discriminatory and disproportionate. The economic arguments put forward by MPs have been clearly shown to be false. It is extremely disappointing that French MPs have chosen protectionism over evidence-based policy."
The council called on French President Francois Hollande and Foreign Minister Jean-Marc Ayrault to "stop this tax". It said Ayrault had promised in 2013 that he would not tax palm oil. "He promised to the 300,000 small farmers in Malaysia that France would not harm them with a new tax. We expect this promise to be kept," it added.
Yusof however has been quite scathing in his tweets. He said: "Time to think of retaliation." He did not elaborate.
In his Facebook page, he questioned whether the new levy will only prove that farmers are able to afford having their farms certified rather than the fact that their farms are sustainable. Defending the small farmers in Malaysia, who are responsible for 40% of the country's palm oil production, he said: "Sustainability is not an issue with the small farmers but it is their affordability to be certified that the punitive tax in France will discriminate on them and deny them market access."
"They have been cultivating oil palm for decades. They are operating their farmland just like the French oil seed farmers. They are not involved in deforestation as development occurred a long time ago like the French oil seed farmers."
He said small farmers could not afford to pay NGO-approved bodies to undertake audits to be certified for sustainability, unlike big plantation companies. "On the other hand, NGO-sponsored certification bodies will be richly rewarded by the French tax proposal as their voluntary certification scheme on palm oil will now be made mandatory by the French.
Bayu Krisnamurthi, the President Director of Indonesia Estate Crop Fund agency, which funds palm oil promotions, said: "We will keep expressing our objection and will keep lobbying." France imports about 100,000 tonnes of Indonesia palm oil a year and 11,000 tonnes of Malaysia palm oil in 2015. French imports of palm oil may not be huge but there are concerns that the new tax may have repercussions in other countries.
Ivy Ng, the plantations analyst at CIMB Investment Bank said that the additional levy on palm oil will give an advantage to soybean oil shipments from the US and Argentina. "The concern is over competitiveness between palm and soy.
She noted: "The tax would narrow the spread between the two and wipe out some of palm's current discount." The new tax would also apply to copra (coconut) and palm kernel oil, which are commonly used in commercial cooking. It however will not affect vegetable oils used in cosmetics and biofuels.