Indonesian police have arrested six terror suspects with alleged links with Islamic State (Isis) on Batam Island for planning an attack on Singapore's Marina Bay. The group had plans to launch a rocket from Batam, about 15km south of Singapore, on Marina Bay, police officials said.
The arrests came a day after Singapore's home affairs ministry said they were aware of a planned terror strike on the country and urged its citizens to remain vigilant. The attack plot "highlights the seriousness of the terrorism threat to Singapore", the ministry said in a statement.
The arrested suspects include Gigih Rahmat Dewa, the group's leader, who along with Indonesian militant Bahrun Naim had planned to fire the rocket on Marina Bay, Indonesian police spokesman Boy Rafli Amar was quoted by The Straits Times as saying. Naim was believed to be working with IS (Daesh) in Iraq and Syria. The arrests were made following raids across Batam.
Police have identified the militant group as only KGR @ Katibah GR, which is also accused of harbouring two Uighurs – a Muslim ethnic group native to China's Xinjiang region. One of the two Uighurs, identified only as Ali, was found to be an accomplice of suicide bomber Nur Rohman, who attempted to strike a police station in the city of Solo in central Java on 5 July.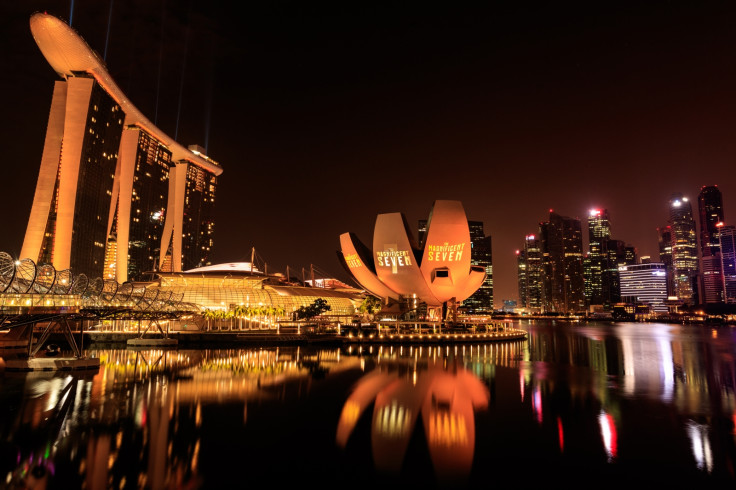 Boy Rafli added that Gigih is suspected to have obtained funds for the terror strike from Naim. Indonesian police spokesman Agus Rianto said Naim was one of the masterminds behind the January attack in Jakarta that left four people and four of the attackers dead.
"There's a link to Bahrun Naim because there was communication with Bahrun Naim - but whether they were affiliated with Bahrun Naim's group or not - this is what we're investigating now," Reuters quoted Rianto as saying.
The news agency reported that Naim and other Isis leaders were now telling their supporters in Indonesia and neighbouring countries to launch attacks at home instead of joining them in the Middle East.
Indonesian intelligence officials are keeping a close watch on the movements of Uighurs on Riau Islands, of which Batam is part, to see if they have links with other terrorist organisations.