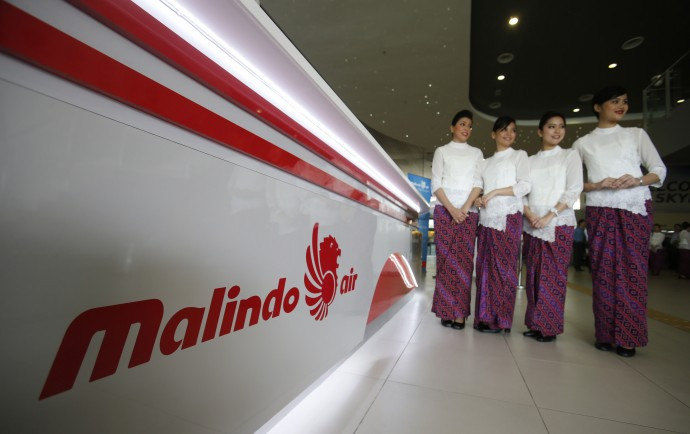 A Malaysian premium airline service has come under fire for allegedly asking walk-in female applicants for cabin crew roles to strip during the interview process.
In a statement, the airline confirmed that grooming checks were conducted during the interview process to see if any of the applicants had visible marks. The process was carried out privately by female supervisors.
Each applicant was briefed and her consent was obtained before the checks were carried out, the company added.
"Grooming checks for visible marks are conducted privately by female supervisors in a professional manner and is part of the interview process," the statement said.
It said this is to ensure that "no prominent marks will be visible" while wearing the airlines' flight attendant uniform.
Malindo Air stressed that these checks were "standard procedure" that has been in practice for the past four years, insisting that it has always adhered to the recruitment process regulations since the airline was set up in 2013.
The airline has 700 female cabin crew on its pay roll.
Earlier, the Malay Mail Online reported that the airline had asked candidates to remove their tops but with their bras on to see if the applicants had visible marks due to the material of Malindo's uniform.
It quoted the airline's Public Relations and Communications Director Raja Sa'adi Raja Amrin as saying that the checks were necessary as their uniforms were "partially see-through. It is not an issue. We have the right to conduct such body checks on them. I think most airlines do the same."
He added: "We need to see if they [candidates] have scars, pimples or tattoos that could be seen through the uniform. Our flight attendants wear a corset inside and if it is covered by the corset, it is ok."
The newspaper said that Malindo Air had two uniforms for its flight attendants. One was a high-collared white blouse or a kebaya top paired with a sarong, a traditional Malay attire. The white kebaya is worn with a white corset.
Raja Sa'adi also reported to have said that that the procedure was "a norm" as most airlines had to ensure that their cabin crew were presentable.
When told that candidates had to bare their legs thigh-high, he explained that the Malindo uniforms had long slits and "we need to know if there are scars or any marks as you can see their legs when they walk".
He claimed that the slit was "tailored in such a manner where it will enable flight attendants to move around easily, especially during an emergency."
Malay Mail Online later carried a report saying that the airline disputed its news report but failed to "state what it was denying specifically".
In a separate statement the airline, in referring to the Malay Mail's article dated 5 April, said it "denies the allegations upon internal investigations", but said its grooming checks were to ensure that no "prominent marks will be visible while wearing the uniform."
The airline was not immediately available for comment.