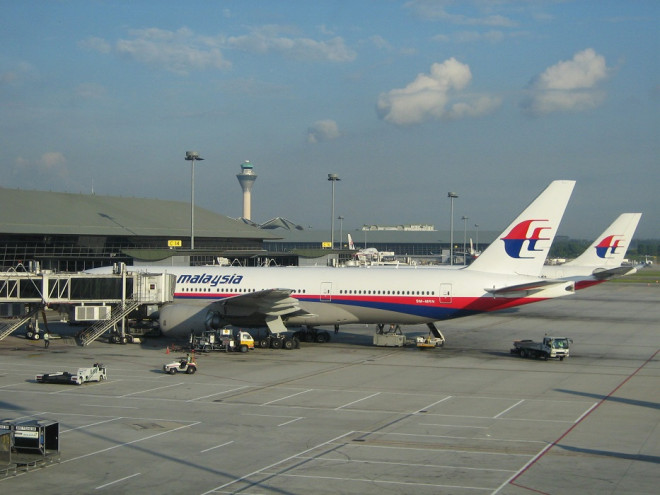 Police are investigating whether a Malaysia Airlines jet was sabotaged after it was forced to make an emergency landing.
Flight MH192 was scheduled to fly to Bangalore, India, but the flight crew were ordered to turn back to Kuala Lumpur because a tyre had burst during take-off.
Ground control staff called the cockpit after they found debris from the tyre scattered across the runway.
The plane landed three hours after taking off with 166 passengers and crew on board.
Inspector general of police Khalid Abu Baker confirmed detectives were treating it as sabotage.
"We will take the necessary steps to investigate," he said.
Malaysia's acting transport minister Hishammuddin Hussein went to the airport to see for himself. He later tweeted: "They have landed safely – thank God."
He described the crew of MH192 as heroes for their calmness during the emergency and demanded an urgent inquiry to "get to the bottom of this".
Because of the disappearance of MH370 the government was monitoring the situation closely, he said.
According to the local Star newspaper, Hussein also said the Department of Civil Aviation and Malaysia Airlines would provide a preliminary report within 24 hours.
On 24 March - 16 days after MH370 vanished from radar screens - another Malaysia Airlines flight, MH066 from Kuala Lumpur to Incheon, South Korea, was forced to land at Hong Kong's international airport because of an electrical failure.
The ongoing search for missing jet MH370 has come to a halt following a tropical cyclone in the region. No debris has been recovered since US submarine drone, Bluefin-21 was launched last week.