Amid accusations and denials over the Joint Investigation Team report on the downing of the Malaysia Airlines flight MH17 in 2014, the Malaysian prime minister has called for firm action against the culprits. Najib Razak said the country had promised the victims' families that those responsible will be brought to justice and thus, he will "pursue" the case until justice is served.
He said the next course of action will be decided in a meeting with the Netherlands and Australia, who too lost their citizens in the deadly crash. The Boeing 777 was shot down in the Donetsk region in eastern Ukraine on 17 July, 2014. All 298 people on board, mostly Dutch, 44 Malaysians and 10 Britons died in the crash.
"Together we will decide the next course of action. We must see to it that those responsible are punished," Razak was quoted as saying by the MalayMail Online.
Razak added that the investigation report, which concluded that the plane was downed by a Russia-made Buk missile fired from an area under the control of pro-Russia fighters in Donetsk, might provide some comfort to the victims' families, but they will not be satisfied until justice is done.
Both Russia and the rebel group in Donetsk have denied the allegations, calling the investigation politically influenced. The probe report mentioned that they were investigating 100 individuals who might have a role to play in the firing of the missile. However, the report did not name the individuals, nor give the countries they belong to.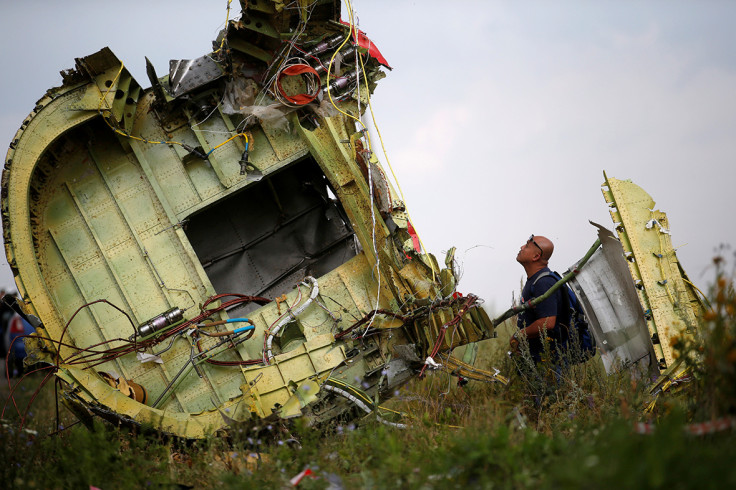 It is feared that if the suspects belong to Russia, the country might not extradite them to stand trial in the case. It is also unclear which court would be approached to pursue the case, but the international criminal court in The Hague appears a likely choice.
Will Mayne, who lost his 20-year-old brother Richard in the crash, completely trusts the findings of the investigation, but is doubtful if the culprits would be punished. "It's going to be a struggle, but you always have to be hopeful," he was quoted as saying by The Guardian.
Evert van Zijtveld, who lost his 18-year-old son Robert-Jan and 19-year-old daughter Frederique, told the Agence France Presse: "Apart from wanting to know exactly what weapon was used and where it was fired from, we also want an answer as to where we go from here.
"We want to see the perpetrators caught and put on trial," he said.