Investigators probing the Malaysia Airlines MH17 case have released a photo of a part of a Buk missile found at the Ukraine crash site. Flight MH17 crashed in Ukraine's disturbed eastern region, where government forces were fighting pro-Russian rebels, in July 2014 killing 298 people on board.
The photo released by the International Joint Investigation Team (JIT), staffed mostly by Australian and Dutch investigators, shows a venturi tube, which forms part of the missile's exhaust system.
Investigators, who are studying the missile part said they would present their report in autumn, which would specify the nature of the weapon used as well as the accurate site from where it was fired, the Independent reported.
It is believed that the retrieved part is from a Russian-built missile.
Earlier, the West and Ukraine had blamed Russia for the downing of the Boeing 777, which was flying from Amsterdam to Kuala Lumpur. In 2015, a Dutch Safety Board published a report stating that Flight MH17 was downed by a Russian-made Buk. However, the report did not say who fired it for lack of evidence.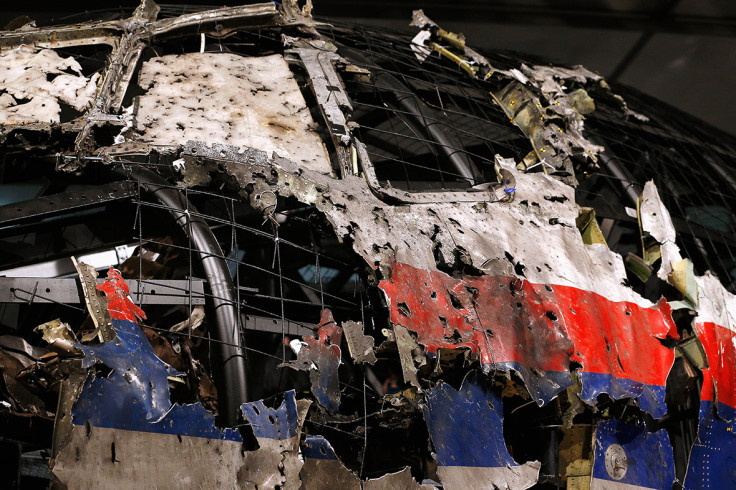 The plane was shot down on 17 July 2014. Two-thirds of the passengers on it were Dutch. Soon after the incident, the American ambassador to the United Nations, Samantha Power, called on Russia to end the war and the British government requested an emergency meeting of the United Nations Security Council.
Recently, families of victims have asked Russian President Vladimir Putin for £1bn in compensation for his failure to support the investigation. However, Russia has time and again denied any involvement in the tragedy.