Malaysian police have strongly refuted allegations that it had failed to act after being tipped off by UK authorities about paedophile Richard Huckle's suspected activities in the country. In a scathing attack against British police, Malaysia's head of police said that the information received was not enough to warrant action
"We were only told that he was a suspected paedophile and nothing more," Inspector General of Police Khalid Abu Bakar told reporters at an event on Thursday 10 June in Kuala Lumpur. He said that despite efforts by Malaysian police to obtain further information on Huckle, no help was extended.
Finally shedding some light on when Malaysia was alerted by the UK authorities, Khalid said: "Yes true, we were informed in 2014, but they did not give us further details. Merely telling us he is suspected to be involved in paedophile activities, that's all.
He added: "No more additional information and since then, we also tried to get more information from British authorities, because supposedly the trial for the case was ongoing, they didn't give any more further information."
Earlier, police officers had claimed that the UK police had only informed them about Huckle in April this year.
Malaysia police seeking to interview Huckle and extradition being considered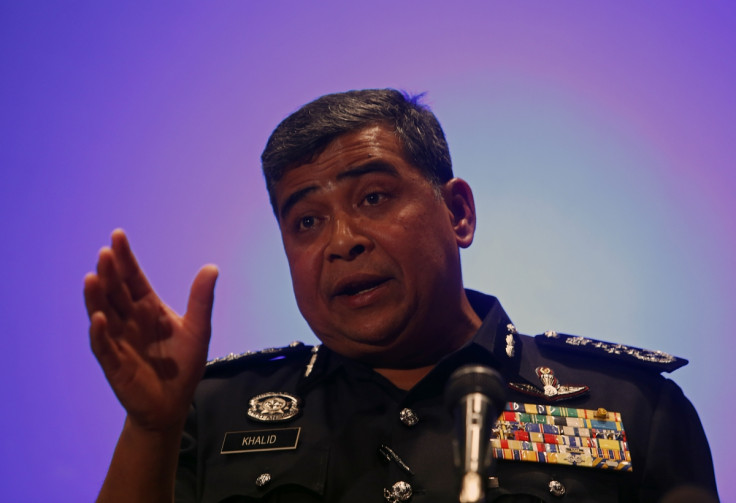 Khalid said: "European countries by law cannot cooperate with nations that enforce capital punishment, so there lies the problem." Khalid said Malaysian police are now seeking to interview Huckle in an attempt to get more information.
The police chief said that Malaysia police found out that 23 victims were involved only after Huckle's case went to trial. It was only then that the Malaysian police could start tracking the victims.
"We have to work closely with him [Huckle] now. Because this case is now settled, I hope the British authorities will not be selfish in sharing information with us," he added, according to the Malay Mail.
Khalid has not ruled out extraditing Huckle to Malaysia despite the fact that he had already been convicted and sentenced to the crimes committed in Malaysia. "When we have enough evidence and information to make an extradition application, that is one of the options we are looking at."
Huckle, 30, is now serving 22 life sentences for 23 offences. He was sentenced at the Old Bailey's in London on 6 June for sexually abusing 23 children and babies in Malaysia as well as children in Cambodia. These incidents were reported to have taken place over a 9-year period.
Malaysian police have come under the firing line over its delay in moving in on Huckle after it was informed of his suspected activities in November 2014. Huckle was arrested by UK police when he arrived back into the country at Gatwick Airport the following month.
Khalid claimed that the UK authorities failed to provide the identities of Huckle's victims in Malaysia despite the Malaysian police having requested for such information.
UK police overstepped boundaries
The police chief also criticised the UK police for "stepping beyond their boundaries" for meeting with non-governmental organisations and Huckle's victims without informing their Malaysian counterparts, reports the Malay Mail. "They went through the NGOs. Yes, that should not have happened by right. Rightfully, the NGO should have also informed us," he said.
He however conceded that no law was violated and acknowledged that the British police actions were carried out in good faith. Both the local advocacy group Protect and Save the Children Association had suggested that the UK authorities had failed to alert their Malaysia counterparts about Huckle and in the process prevent further crimes from being committed.
NCA claims had shared all information with Malaysian counterparts
In a statement in direct contradiction to Khalid, Reuters reported UK's National Crime Agency Deputy Director Andrew Brennan as saying earlier this week that he had informed Malaysian authorities of Huckle's case in November 2014. He said that he had shared "all the information and all of the intelligence" that they had on Huckle at that time.
"When it became clear they [Malaysia] didn't have sufficient evidence to arrest him, we made the decision that we would arrest him in December 2014.