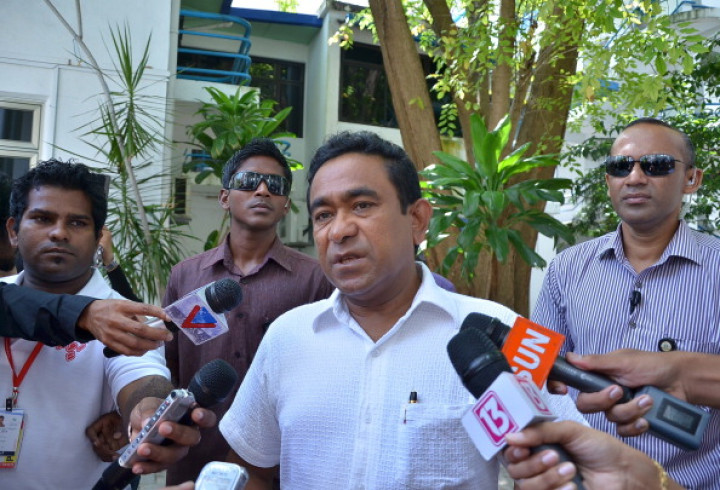 Maldives has declared a state of emergency ahead of an anti-government protest rally, citing threats to national security. President Abdulla Yameen Abdul Gayoom said the country's security forces would have sweeping powers to make arrests with the emergency that will be in place for the next 30 days. The Ministry of Foreign affairs tweeted through its official account about the emergency.
The announcement comes two days after authorities uncovered a stash of weapons and explosives, believed to have been hidden by Yameen's opponents, while investigating the case of a foiled assassination bid on Yameen. The Maldivian president had escaped an assassination attempt on board the presidential boat on 28 September.
On 24 October, Vice President Ahmed Adeeb was held at the country's airport and taken to the country's main prison minutes after returning from an official trip to China. He has been charged with plotting to assassinate Yameen.
Former vice president Jameel Ahmed, who was impeached in 2015, reacted to the news of the emergency on Twitter by saying that this was a ploy to block the anti-government protests. He also urged the international community to help the people of Maldives.
Maldives has been in a state of political turmoil since 2008 when its constitution was ratified, paving the way for the first multi-party presidential election. In the same year, Maumoon Abdul Gayoom, an autocrat who ruled the country for almost 30 years, was ousted by Mohamad Nasheed.
The Gayoom regime had transformed the island nation's economy through luxury tourism. But this benefited only the wealthiest and was disastrous for the rest. Nasheed, on the other hand, was seen as a people's president.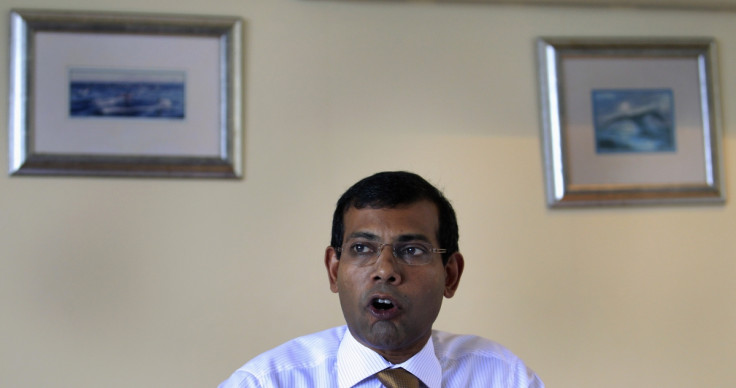 However, in 2012 Nasheed was forced to quit after his entire cabinet resigned following a row with a supreme court judge, after which the country witnessed a coup. The former president's supporters allege that it was a ploy by Gayoom and his party to overthrow Nasheed, who was detained for illegally ordering the arrest of the supreme court judge.
In 2013, Yameen, a half-brother of former president Gayoom, was elected president. In 2015, Nasheed was handed a 13-year jail term after being found guilty on terrorism charges. His party said the verdict, which drew international concern as well, was politically motivated.
On 6 October the UN tribunal ruled in favour of Nasheed and pronounced his detention illegal. However, the Maldivian government refused to accept the UN verdict. British Prime Minister David Cameron, among others, has called for the release of the former president.