UN tribunal rules in favour of former Maldives president, says he was unlawfully jailed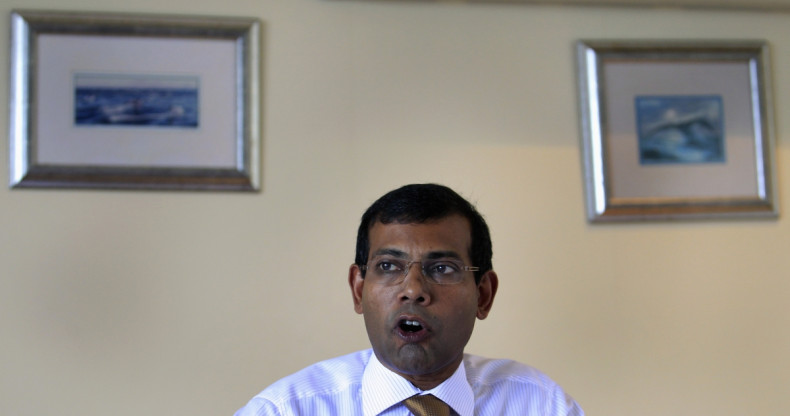 The UN Working Group on Arbitrary Detention has ruled that the detention of former Maldives President Mohamed Nasheed was unlawful and politically motivated. In 2012, Nasheed was removed from presidency after he had ordered the arrest of a judge.
He was subsequently arrested and convicted on terrorism charges and in March this year, he was jailed for 13 years. The UN tribunal has now ruled that Nasheed had not been given a fair trial.
After the UN verdict was announced, the former president's wife Laila Ali said: "Today is an extraordinary day for me, my husband and my family. We are extremely grateful for this decision."
However, the Maldives government has rejected the decision.
In order to put more pressure on the Maldives government, Nasheed's wife along with her husband's legal team -- led by Amal Clooney and Geoffrey Robertson QC -- are urging the international community to impose sanctions on the island nation. In the coming weeks, Nasheed's legal team intends to ask the Australian government to impose targeted sanctions and travel bans on officials of the Maldivian government.
Maldives President Abdulla Yameen had employed the services of a legal firm called Omnia Strategy, whose defence at the UN was rejected by the tribunal. The Maldivian Democratic Party, which is Nasheed's opposition, has criticised Omnia Strategy for its involvement in the country's politics.
"This trial and conviction are emblematic of a bigger crisis where the noose around free speech is tightening and a fledgling democracy has entered a darker period of repression," Clooney said.
After the UN tribunal's verdict, Nasheed's wife said that her husband would soon be released from jail. "I'm quite sure he won't be there for too long," she told The Independent.
Prime Minister David Cameron has called for the release of the former president, while founder of Virgin Group, Sir Richard Branson has called for a tourism boycott.