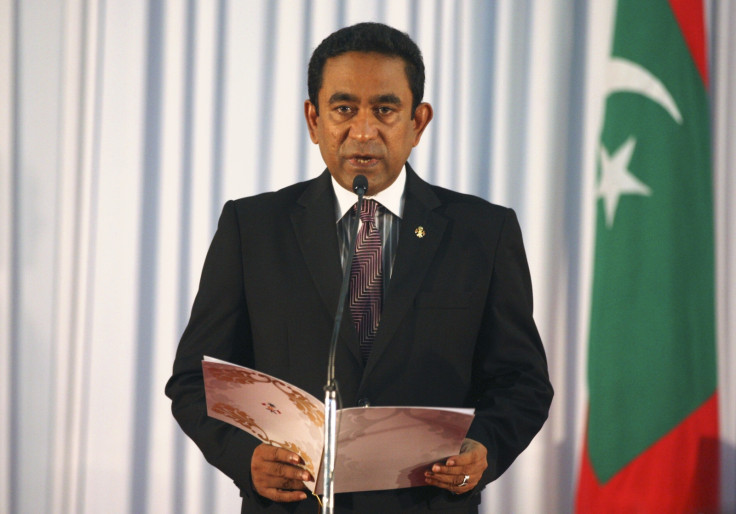 Momentum is gathering among opposition in the Maldives to try to oust its controversial president Abdulla Yameen, whose tenure has been wracked by controversy and accusations of repression.
Leaders of the Maldives' United Opposition (MUO) have travelled to neighbouring Sri Lanka after several months of exile in the UK, amid growing speculation of Yameen's imminent ousting.

Yameen has faced criticism since he came to power in 2013 amid claims of repressive rule in the Indian Ocean archipelago, which is a haven for high-end tourism. Hundreds of political activists have been charged and three media outlets have been shuttered.
The death penalty is to be reintroduced after a 60-year absence. Tighter restrictions on demonstrations and a strict defamation law have also come into force.
The former president, Mohamed Nasheed, said he had to yield his power at gunpoint before being jailed. He then went to Britain where he was granted refugee status.
But the BBC reported how Yameen had lost support from within his own party, and has no backing from either independent institutions or the country's security forces.
The country's Mihaaru newspaper reported that Nasheed had gone to Colombo, Sri Lanka, for a meeting with opposition figures.
Commenting on the latest developments from his perspective as assistant editor at the country's Mihaaru newspaper, Ali Naafiz told IBTimes UK:"It's not a 'coup' per se. The Maldivian people have accepted a democratic system of government but the people are too frustrated and they have been forced to stay silent out of fear of the government."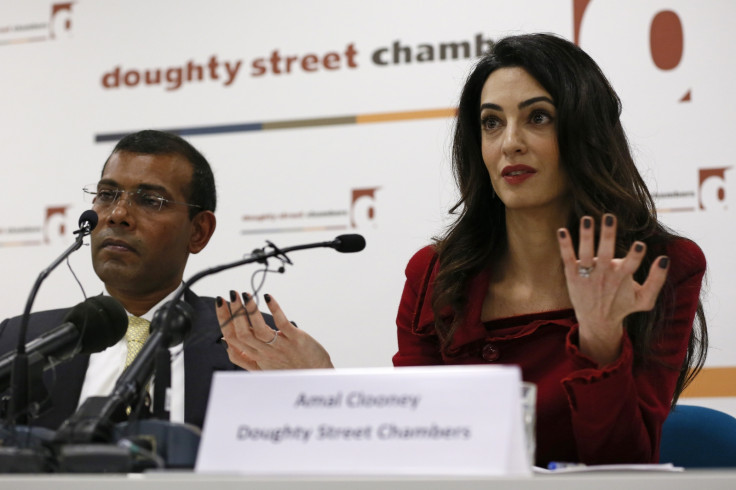 The MUO had vowed to oust Yameen and form an interim government to ensure free and fair elections scheduled in 2018.
Ali Naafiz said: "I think everyone is frustrated by what has happened and they want to see change here. It will be a ballot box process and after the president is impeached or ousted, there will be an interim president.
"The whole point of an interim government is to have free and fair elections in 2018, I think the public as well almost all politicians have lost confidence in current elections," he added.
Mohamed Nasheed is represented by the human rights lawyer Amal Clooney. In February, he told IBTimes UK that the leadership of the island needed to face sanctions such as the freezing of assets, but he did not want tourists to stop going to the islands.
"I think tourists should be aware of the situation in the Maldives about the human rights abuses, and the illegal activities of the government. We simply want targeted sanctions on regime leaders, we think that should bring them to a more reasonable attitude to our situation," he said.
Of Nasheed's role in the political future of the Maldives, Ali Naafiz from Mihaaru said: "He commands a healthy majority of the people, he is the most respected and popular leader in the country."
The Maldives' High Commission in London did not respond to a request for comment but a spokesman for the incumbent president told the BBC that an "overthrow" would be a "clear breach of international norms".