BBC journalist and present Emily Maitlis has urged her male colleagues to voice their public support for a campaign that ensures equal pay between the sexes at the public broadcaster. Their response has not been unanimous.
On Saturday (22 July) Maitlis and more than 40 other high-profile BBC female employees co-signed an open letter to director general Tony Hall, asking him to "act now" on the disparity between what female and male stars are paid for the same work.
On Sunday Maitlis said on Twitter that the BBC's male talent were "all kindly and supportively messaging us in private," before adding: "now go public".
Gary Lineker is the highest-profile BBC star to have met Maitlis's demand. He tweeted: "Certainly get my total and utter support."
BBC news presenter Ros Atkins followed suit, tweeting: "As a BBC presenter & a man (despite my name) I totally support the #BBCwomen. This is taking too long – let's end the #paygap."
However, other senior men at the Beeb appear reluctant to join forces with their female colleagues. The Telegraph reported that the broadcaster is planning to replace a number of male presenters with women in a bid to close the gender pay gap.
Last week the BBC revealed that two-thirds of its top-earning stars are men. The best-paid woman is Claudia Winkleman, who earned between £450,000 and £500,000 last year. The best-paid man is Chris Evans, who earned earned between £2.2m and £2.25m.
Evans has not made a statement or been active on Twitter since Maitlis's call to arms. The hashtag #nowgopublic has, as of this morning, failed to snowball into a widely shared phenomenon.
The top 96 stars at the BBC cost the taxpayer around £30m ($40) combined each year. However, they are believed to receive less money than their counterparts at other networks.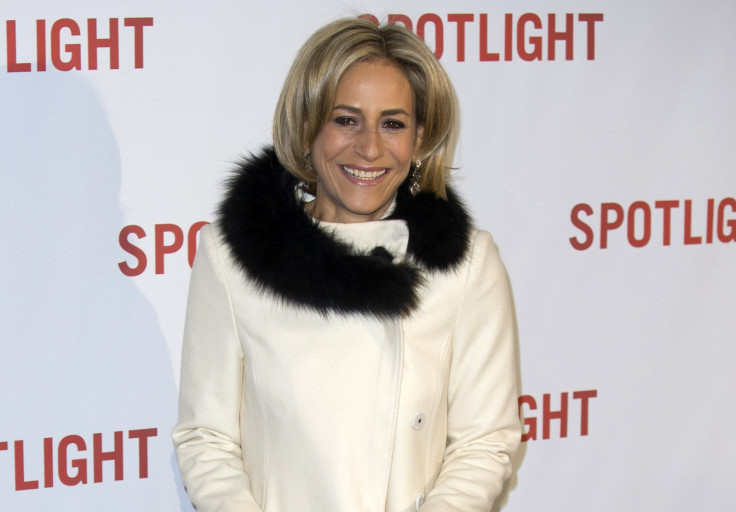 A BBC spokesman told The Telegraph: "Contracts obviously come up for renewal all the time, but we're not going to carry out contract negotiations through the newspapers, and we're constantly developing new talent.
"Ultimately people will be able to judge our progress when the next figures come out, just as they'll be able to judge how other organisations are doing when we all have to publish gender pay gap figures by April."