A £500,000 fund will be launched by the government on Thursday to provide advice, counselling and help to male victims of rape and sexual violence.
According to a crime survey for England and Wales, there are as many as 72,000 male victims of sexual offences each year. Recent crime figures revealed 2,164 rapes and sexual assaults against men and boys over the age of 13 were recorded by the police, in the year following November 2012.
Damian Green, a Conservative MP who is the minister for policing, criminal justice and victims (jointly with the Home Office), said the fund would also help "historic victims" who were children under the age of 13 at the time.
He said: "We believe around 12% of rapes are against men. Yet many choose not to come forward, either to report the crime or seek the support they need."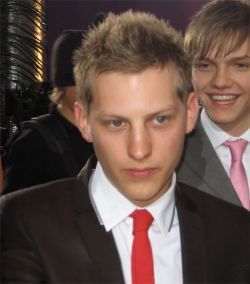 Green added there was a taboo around sexual assaults against men, which he was "determined to help break".
According to the minister, the average sentences for male rape had increased, but more work was to be done to help eliminate the crime. He added: "That is why we are toughening up sentencing and have introduced a mandatory life sentence for anyone convicted of a second very serious sexual or violent crime."
James Sutton, who plays the rape victim John Paul McQueen in the Channel 4 soap Hollyoaks, has spoken out about his support for the #breakthesilence campaign.
He plays a rape victim in the programme, which he hopes will help bring the issue to light.
He said: "The reason it was so important for Hollyoaks to feature a male rape storyline is because it is so rarely talked about. The over-riding message from survivors I met while researching the role was that victims or male sexual violence do not know where to go for help and support."
Duncan Craig, of Survivors Manchester, hopes the fund and the campaign will help survivors come forward to receive support.
He said: "In the past, there has not been enough support in the UK for male victims or sexual violence. But in the future I would like to see both the government and society begin talking more openly about boys and men as victims and see us trying to make a positive change to pulling down those barriers that stop boys and men speaking up."
Craig added: "This funding will help to raise awareness of the issue and ensure that male victims are no longer ignored."
The justice ministry has also instigated a #breakthesilence campaign across social media, encouraging victims to come forward about their experiences.