Mali hotel attack: Mali security forces hunting for 'more than 3' terrorists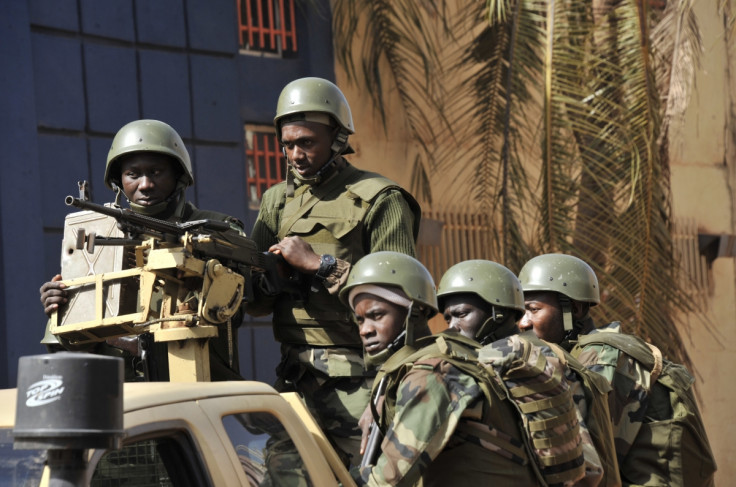 Security forces in Mali are searching for more than three terrorists after al-Qaida linked militants attacked a luxury hotel in the capital Bamako. Authorities in the West African country had said that they were looking for three attackers that were responsible for killing 27 people at the Radisson Blu hotel.
However, Malian security forces are confirmed that they are hunting "more than three" suspects after the attack which occurred on Friday (20 November) morning, according to the Associated Press. "The search has started and I can tell you that we are looking for more than three people at the moment," said Major Modibo Nama Traore on Saturday.
The Mali attack was the latest in a series of deadly raids this year on high-profile targets in the country, which has battled Islamist rebels based in its desert north for years.
During the incident on Friday, the terrorists reportedly burst into the Radison Blu shouting "Allahu Akbar" and began a shooting rampage that killed at least one American and a few other businessmen and politicians from around the world. The militants also held 180 people hostage before they were freed by a combination of Malian and international special forces.
The president of Mali Ibrahim Boubacar Keita has ordered a 10-day state of emergency and three days of national mourning. "Tonight the death toll is heavy," Keita said on state TV, while also declaring a 10-day state of emergency and three days of national mourning. The president cut his visit short to a regional summit in Chad.
The desolate region around northern Mali has been volatile since Tuareg separatists and Islamic extremists captured the area following a military coup in 2012. Despite a French-led military intervention in 2013 that drove the extremists from cities and towns, attacks have continued and extended farther south this year, including an assault on a Bamako restaurant popular with foreigners in March.
Prior to the attacks on Friday, some politicians were voicing their concerns about the security measures at the Radisson Blu hotel, which is frequented by foreigners.
"Our government needs to introduce stricter identification and information systems so that we can track everybody," said the vice-president of Mali's parliament Amadou Thiam. "These terrorists are a global threat that we need to attack globally," he added.
© Copyright IBTimes 2023. All rights reserved.