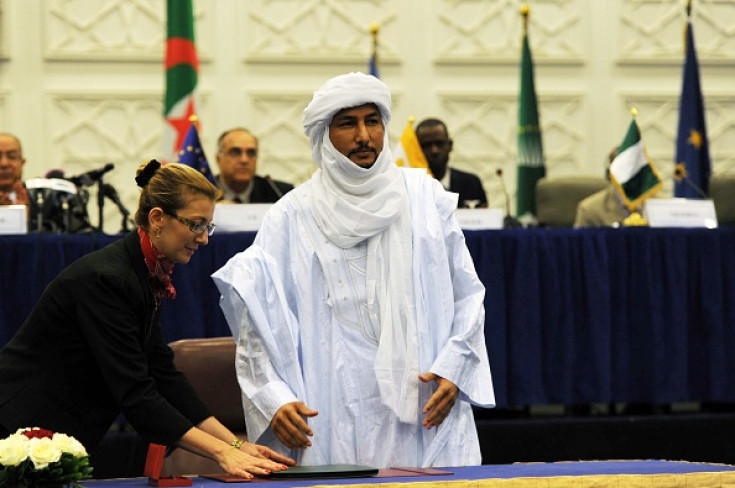 One of the main Tuareg-led rebel alliances in Mali has signed a preliminary peace deal brokered by the UN and Algeria that could end decades of fighting for the independence of the northern region that rebels call Azawad.
The Coordination of Movements for Azawad (CMA) demanded changes before signing the definitive deal, arguing current talks with the government do not accommodate some of the demands made by the separatists, who want full independence of the northern region.
The government refuses to grant total autonomy to Azawad but vowed to devolve more authority in the area.
The draft peace deal calls both sides to respect Mali's territorial integrity "in a way that takes account of its ethnic and cultural diversity".
The government as well as some rebel factions – including the National Movement for the Liberation of Azawad (MNLA) – accepted the proposed peace agreement and engaged in talks to find a solution to the conflict.
CMA said it signed the preliminary deal as a gesture of "good faith", according to a Reuters report.
"What we achieved here shows our commitment to peace," rebel leader Bilal Ag Cherif said after the signing. "We have agreed on many issues, but there are certain issues pending before a final agreement with the government in Bamako."
The faction added it will not show up for a planned signing ceremony in the capital Bamako on 15 May.
CMA has also engaged in deadly clashes with militia who back the peace accord.
One day before it signed the preliminary peace deal, violence between the group and pro-government militias led to the deaths of at least four people.
Clashes between separatists and government forces also continued in the restive northern region, where at least nine Malian soldiers were killed during an ambush by separatist militants near Timbuktu on 11 May.
In a separate interview with IBTimes UK, Mark Saade, the honorary consul of Mali in London, said he believes the Malian government, with the aid of neighbouring countries, has been working tirelessly to engage in negotiations with the rebels and achieve peace.
He also said the deployment of French troops in Mali in 2013 was necessary in order to halt the insurgents who were well equipped and well trained.
France has also called for a definite deal that could bring peace to the country.