Three people have been arrested on suspicion of slavery offences after nearly a dozen "malnourished" Polish workers were found working long hours at a scrap yard for as little as £1 ($1.30) an hour. West Midlands Police officers raided the CAP Recycling in West Bromwich in Sandwell and its sister firm Black Country Recycling in Oldbury as part of a modern day slavery investigation.
Officers found six Polish men at the recycling plants, three at a flat in Market Place, Great Bridge – where police believe some of the workers live – and another two found in a van outside a suspect's address in West Bromwich's Hope Street.
All 11 men have now been taken to a reception centre in Tipton where they are being supported by the Red Cross. Police believe one of the men was forced to work despite suffering from a broken shoulder, with others displaying signs of malnutrition and alcohol dependency.
Police have now arrested three men, aged 52, 26 and 27, on suspicion of slavery offences.
West Midlands Police Inspector Colin Mattinson led the operation. He said: "Police intelligence suggested eastern European men were being exploited at the unit and being paid just £10 for working long hours.
"By contrast it's believed the men taking advantage of these people – and playing on their vulnerabilities by plying them with alcohol – were living luxury lifestyles and driving around in high-value cars. We've found evidence suggesting some of these men were sleeping at one of the recycling units and bedding down on waste cardboard.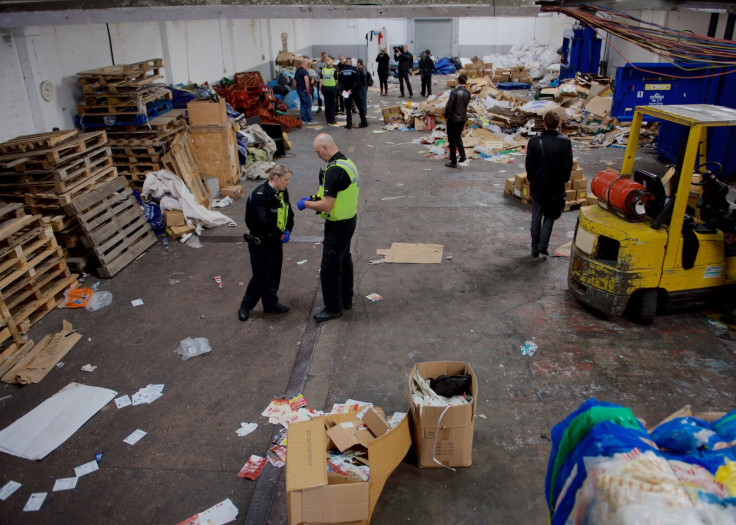 "Suspected victims will receive medical attention and support before being spoken to by our officers with the aid of Polish interpreters.
"We are raising awareness of modern day slavery but it remains a largely hidden crime. I'd urge members of the public to look out for tell-tale signs, things like large numbers of people staying in multi-occupancy houses and people being ferried to and from the address on vans or minibuses early in the morning and returning late at night.
"Cruel individuals are making large sums of money on the back of others' misery – so please call us if you suspect people are being exploited in your community."
Councillor Preet Gill, Sandwell Council's cabinet member for Public Health and Protection, added: "I welcome these raids; they send out a clear message that we will not tolerate the exploitation of people in our community. Modern day slavery may be a hidden crime – but it's a real concern.
"I hope today's arrests will give a strong warning as well as encouraging people to report suspicious behaviour which may indicate exploitation is happening in their neighbourhood."