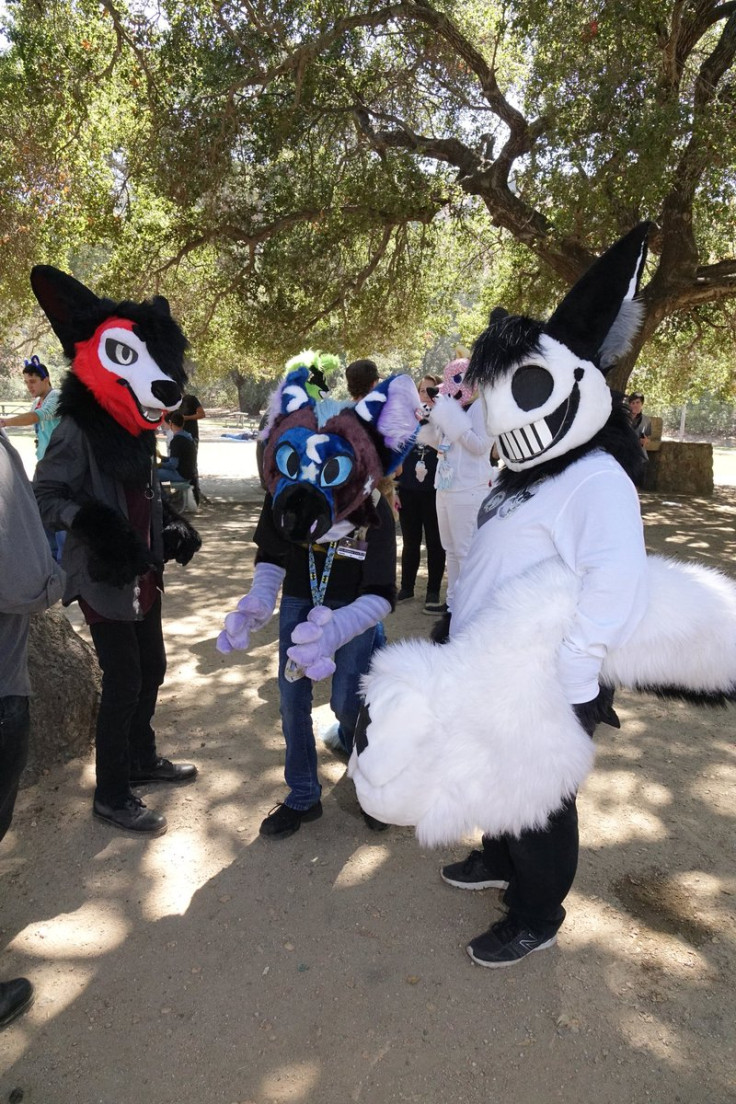 The suspected killers and one of the victims involved in the triple murder of a California couple and their friend knew one another through the strange "furries" community, whose members dress up like cartoon animals, according to reports.
The two men arrested along with an unidentified teenage girl on suspicion of murder and the female victim, 39-year-old Jennifer Goodwin Yost, are all known to be members of the Southern California furries community. Participants meet online, and at social gatherings and conventions dressed up like animals or wearing animal badges.
According to reports, one of the three arrested may have been the couple's 17-year-old daughter, who is also a furry although this is yet to be confirmed.
Yost, her 34-year-old husband, Christopher Yost, and friend Arthur Boucher, 28, were found dead in the Yost's Fullerton home Saturday (24 September) after the Yost's 6-year-old daughter called police. The girl and her 9-year-old sister were unharmed.
The cause of death has not yet been determined, but all three bodies showed evidence of trauma, according to police.
The teenager arrested on suspicion of murder has not been identified by investigators because of her age, but police have dropped their search for the couple's 17-year-old daughter, who was missing when the three bodies were found.
A family friend, also a furry, told the Orange County Register that Jennifer Yost, her teenage daughter, Katlynn Goodwin Yost, and the two men arrested met at furries gatherings.
Katlynn is known as Dragon God and Daydreamerfox. Her Facebook page features several photos of furries: "I'm a Dragon, Manokit, Catcoon and Foxwolf Angel from sunny California!" says her bio-description.
Eventually, Jennifer reportedly forbade one of the men from seeing her daughter.
"To protect her daughter, Chris and Jenn were like, 'We don't want you to be friends with our daughter anymore,"' Melinda Giles told the Register. She described the couple as warm and generous.
"It is really sad because they didn't deserve that. Those little girls didn't deserve to wake up to dead parents," she said.
The two men, one of them a US soldier, have been charged with murder, the Los Angeles Times reported. They face three counts each of felony murder.
The district attorney's office did not say whether the arrested teenage girl would be charged. Other members of the furries community have visited the house where the murders occurred to leave candles, cards and notes in a makeshift memorial.
"A lot of people in our community were devastated," said Christopher Parque-Johnson, 23, an artist and videographer for the SoCal Furs community. "I've been hearing from a lot of people. It bothered everybody. It makes no sense."
The furries first begun in the 1980s. They admire anthropomorphic animals – characters that walk on two feet and speak like humans — that are more like cartoon animals than the real thing.