Staggering Number of Bones of Extinct Ice Age Animals Found in Mexico
Apparently, archaeologists have also found a few human skeletal remains at the excavation site
More than hundred bones of animals, now extinct, that thrived over 10,000 years ago (the late Pleistocene period), have been discovered in the state of Hidalgo, in central-eastern Mexico.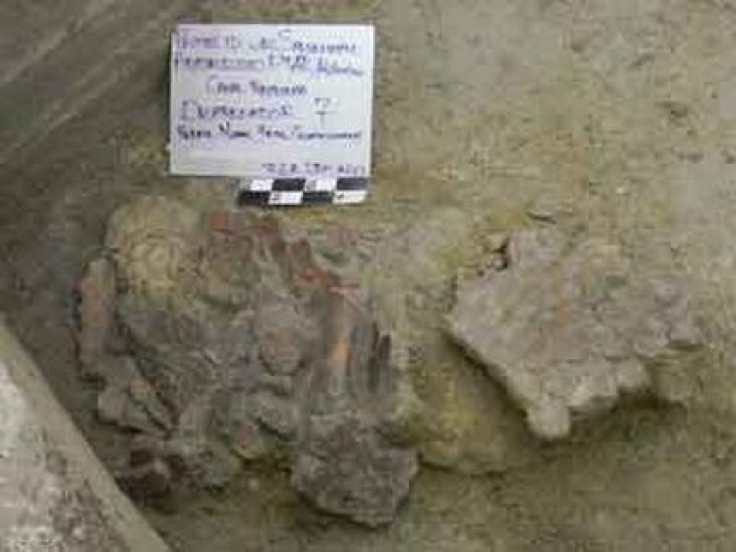 The discovery was made at a construction site of a wastewater treatment plant near the river El Salto in the city of Atotonilco de Tula, archaeologists at the National Institute of Anthropology and History (INAH), announced in a statement.
The remains include bones of several extinct animals including mastodons and mammoths among others, which were found scattered at different distances within an area of approximately 100 hectares, and as deep as 10 metres.
"The skeletal remains of extinct animals, some of which measure up to 1.60 m, corresponding to ribs, vertebrae, skulls, jaws, defences (fangs), horns and shells, of species such as glyptodont, mastodon, mammoth, camel, horse, deer, bison and possibly other as yet unidentified," INAH archaeologists said, adding that it took about five months of excavation work to dig out all the remains.
Though remains of mammoths have been found in the past as well, archaeologists are dubbing it as the biggest discovery of the Ice Age's large-bodied animal remains ever made in the region.
"This is the most numerous and varied discovery of remains of extinct megafauna, found together, registered so far in the Basin of Mexico" INAH archaeologist Alicia Bonfil Olivera said.
Human Bones
Apparently, archaeologists have also found a few human skeletal remains at the excavation site but scientific investigation for confirmation is yet to be done. However, two stone tools found in the excavation suggest that the bones may be of a human.
"The characteristics and size of some bones indicate that it is human limbs, which is not surprising because it is known that the man lived in central Mexico at that time."
The sediments and sand layer in which the faunal remains were found further indicate that the animals and possibly humans probably were trapped in landslides and got buried in the debris.
© Copyright IBTimes 2023. All rights reserved.