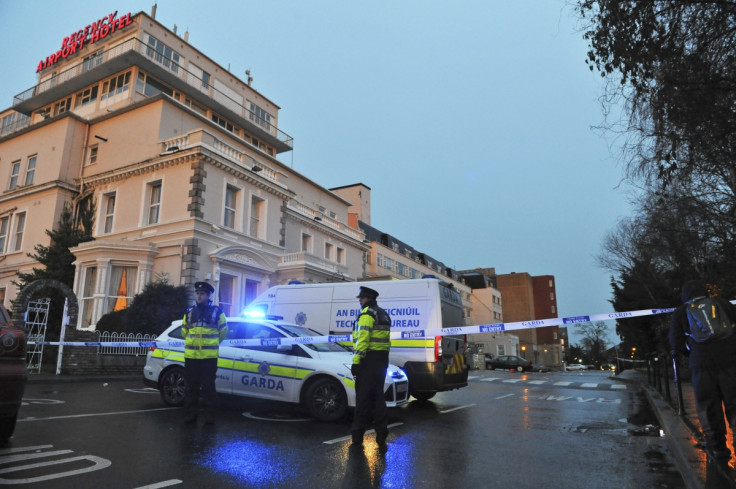 The Police Service of Northern Ireland (PSNI) on Monday evening (5 September) arrested a man in connection with the Dublin boxing weigh-in shooting that happened at the Regency Hotel in February. Forty-six-year-old Kevin Murray was arrested in Strabane, Co Tyrone on a European Arrest Warrant.
Murray, also known as Flat Cap, is suspected of involvement in the shooting that claimed the life of 32 year-old David Byrne, a resident of Raleigh Square in Crumlin in the south of the city. Byrne was shot dead when four men — two dressed in SWAT team-style uniforms and armed with what was believed to be AK-47 assault rifles, another dressed as a woman, and yet another wearing a beige cap — attacked the hotel.
According to the PSNI, Murray has been arrested on charges of murder and firearm offences. He is due to appear before the Belfast Recorder's Court on Tuesday morning.
It is believed the shooting was carried out by gangsters loyal to convicted criminal Gerry 'The Monk' Hutch. The hotel ambush was a revenge attack for the murder of Gary Hutch, a nephew of 'The Monk', who was murdered by allies of Costa del Sol-convicted Irish drug smuggler Christy Kinahan in September 2015.
The shooting that happened at 2.30pm at the hotel was inadvertently recorded as a live TV stream was filming a weigh-in event ahead of a World Boxing Organization (WBO) title fight between Jamie Kavanagh and Antonio Joao Bento that weekend titled, Clash of the Clans.
Video taken of the incident showed spectators and participants running for safety during the ensuing commotion.