A US businessman has been charged with making a bomb threat in an Indian airport after he allegedly grew frustrated by delays.
Vinod Moorjani denies the allegations, claiming that a phone call he made requesting the "BOM-DEL status" – the status of his Bombay to Delhi flight – was misheard.
The Virginia-based CEO, who has Indian roots, was travelling back to the US with his wife and two children on 31 December 2017.
They were due to fly from Mumbai (formerly Bombay and still identified as "BOM" by airport code) to Delhi, and then on to Rome before crossing the Atlantic.
Police allege that the 45-year-old was infuriated by severe delays at Mumbai and angrily entered a phone booth within the airport, wherein he called the local operator and said "bomb fata hai" – a bomb has exploded – before hanging up.
However, Moorjani strenuously denies this claim, insisting that he merely said "BOM-DEL status" before being interrupted by a disturbance on the line, Times of India reports.
What is not in dispute is that at 4.30pm, shortly after the IT mogul and his family had boarded their Delhi-bound flight, police duly hauled them straight back off again. Investigators had tracked down Moorjani making the phone call on the airport's CCTV system.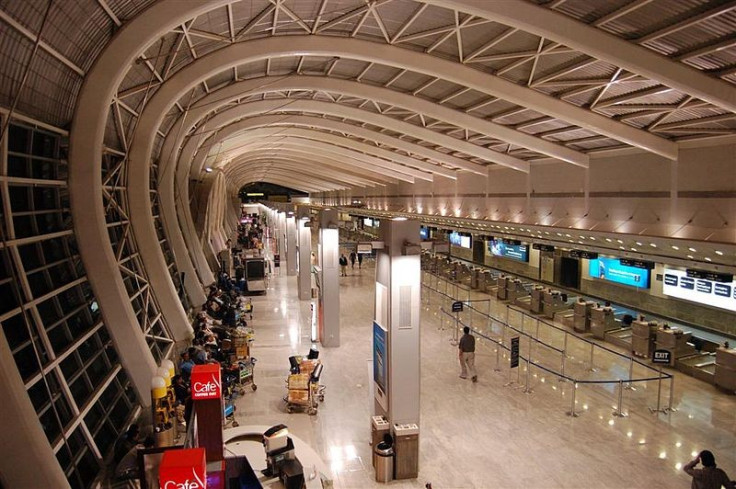 They charged him with Intent to Cause Fear and Criminal Intimidation before he was released on bail of 30,000 rupees (£348) and awaits trial, The Guardian reported.
If Moorjani's defence is true, it will not be the first time that Mumbai airport's "BOM" code has caused a false alarm.
In April 2016, a flight headed to Mumbai was delayed for four hours after a cleaner found a ticket reading "bomb" in a seat pouch.
Police apprehended the man sitting in the seat but released him after realising staff had written his seat number, "B-47", to the right of the printed "BOM".