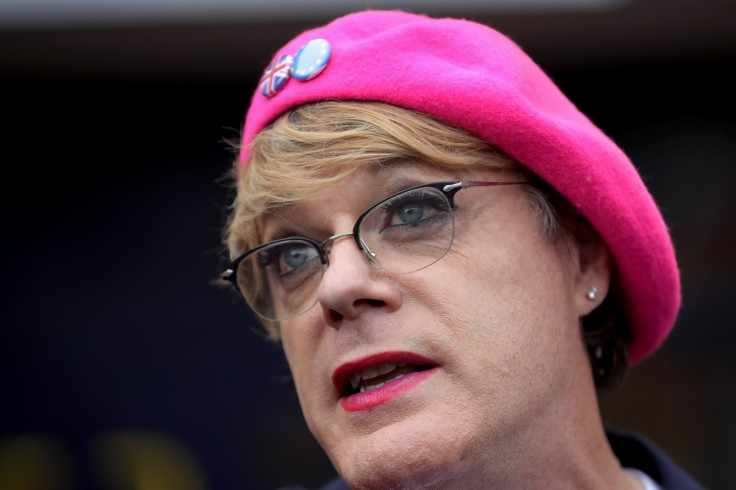 A man has been charged with theft, after comedian Eddie Izzard's pink beret was snatched during the March for Europe rally in London.
David Czerwonko, 26, of Clitherow Road, Brentford, has been charged with theft. He has been bailed until 19 September and will appear at Westminster Magistrates' Court, police said.
Izzard retrieved the hat, but it has been reported that the beret has now been taken by police to use as evidence.
On Saturday (3 September) marches took place in eight cities across the UK Edinburgh, Birmingham, Oxford, Cambridge and Bristol, calling for the UK to strengthen its ties to the continent following the Brexit vote.
The largest was in London and Izzard, who identifies as transgender, spoke to crowds about his belief that the UK should retain close ties to the bloc. Then, as he joined thousands of marchers to walk from Park Lane to Westminster, pro-EU demonstrators clashed with pro-Brexit protesters – who want UK Prime Minister Theresa May to enact Article 50 now, and began the process of leaving the EU.
The marathon-running celebrity was filmed clashing with a man near Downing Street, with Izzard losing his garish pink beret in the melee. Izzard, who was wearing high heels, gave chase, dropping his handbag in the process, and a man was apprehended by police.
Campaigners on the demonstration marched from Hyde Park and through Whitehall to the Houses of Parliament on the anniversary of the outbreak of the Second World War. The protesters – carrying EU and UK flags, placards and signs and want to keep tight economic, cultural, and social ties with the EU, or indeed, another referendum.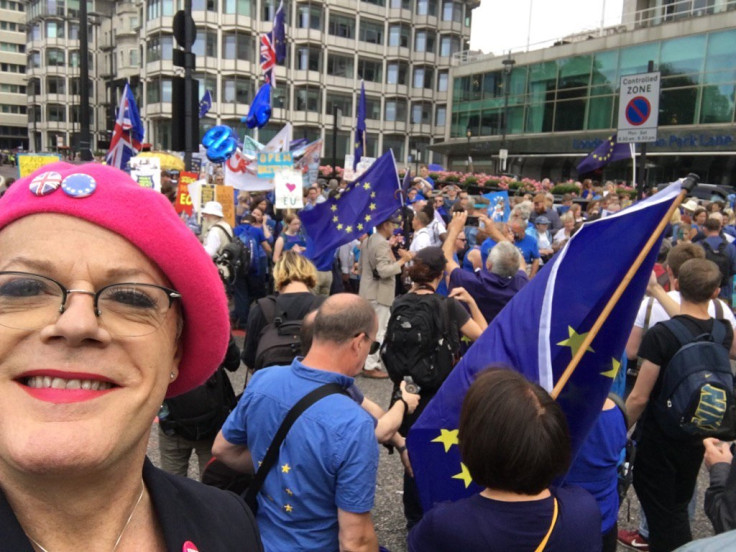 Columnist Owen Jones, Labour's Chuka Umunna, co-leader of the Green Party Caroline Lucas, as well as comedian Josie Long, also attended the march. And before they left Izzard told: "We believe in hope. We need to put more hope into the world than despair and that's what the European Union was set up to do, it was set up to stop wars.
"If there are things wrong with it we need make it better, running and hiding was never going to work".