Man hands WW2 shell to police after using it as a doorstop for 40 years
Devon and Cornwall Police weapons amnesty also sees Tommy submachine guns and WW2 revolver handed over.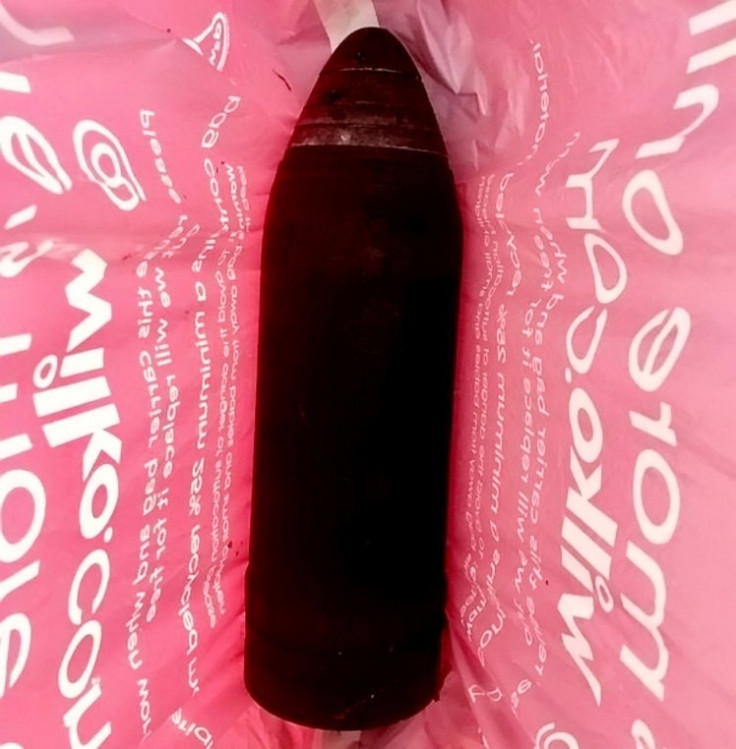 A Devon man sparked a bomb scare in Exeter over the weekend when he strolled into a police station and handed over a Second World War artillery shell.
Bomb disposal experts from the Royal Navy were called to Heavitree Road Police Station on Sunday (26 November) after the man appeared with the explosive device in a Wilko plastic bag.
He told officers he had been using the shell as a doorstop for four decades but wanted to hand it in because it was too rusty.
Devon and Cornwall Police said the man brought the device in as part of a weapons amnesty.
"The projectile was probably from the 1950s and it is being destroyed in a controlled explosion," a spokesman said.
Officers said they considered evacuating the police station but discovered the device had been deactivated, the Plymouth Herald reported.
The police force's two-week weapons amnesty, which ended on Sunday, saw hundreds of firearms handed over to officers, along with more than 20,000 rounds of ammunition.
The haul included air rifles, shotguns and pistols, as well as Tommy submachine guns and a World War Two-era Webley revolver.
Sunday's incident isn't the first time a member of the public has caused panic by walking into a police station with an explosive device.
In June, a bomb disposal squad had to be called to a police station in Surrey after a man brought in a Second World War bazooka after digging up the device while gardening.
And last week officers at Newark Police Station in Nottinghamshire had to call in the army after a live hand grenade was handed over as part of a firearms surrender.