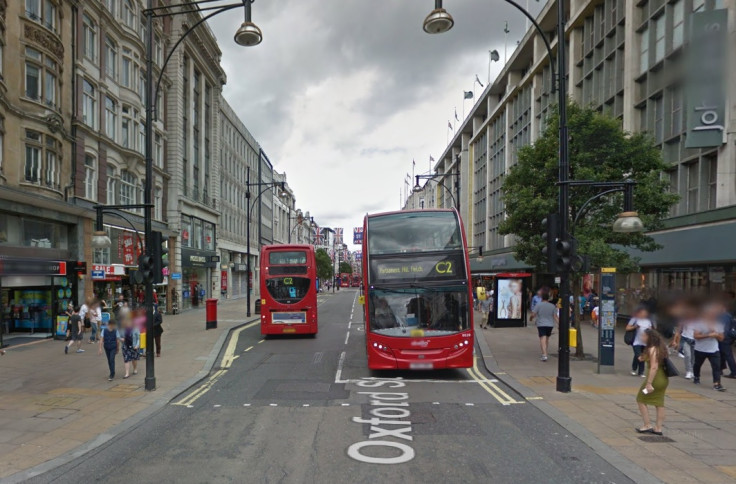 A man has died after being hit by a bus in one of London's busiest streets.
The man, aged in his late 30s, was hit by a N98 bus in Oxford Street at the junction with Harewood Place.
London Metropolitan Police were called at 2am GMT on Sunday (9 April) and attended with London Ambulance Service, but the man was found unconscious and pronounced dead at 2.04am GMT.
A spokesman for the force said: "Detectives are appealing for witnesses and information following a fatal collision on Oxford Street.
"Despite the collision occurring in the early hours of the morning, there would have been a number of people in the vicinity at the time and detectives are appealing to anyone who witnessed the incident to come forward."
Detectives from the Serious Collision Investigation Unit are investigating.
The bus driver stopped at the scene and was not arrested. They are assisting police with their enquiries.
The man has yet to be identified and next-of-kin are yet to be informed.
Oxford Street was closed in both directions as police and ambulance crews attended the accident.
Anyone with information is asked to contact the Serious Collision Investigation Unit at Merton Traffic Garage on 020 8543 5157.