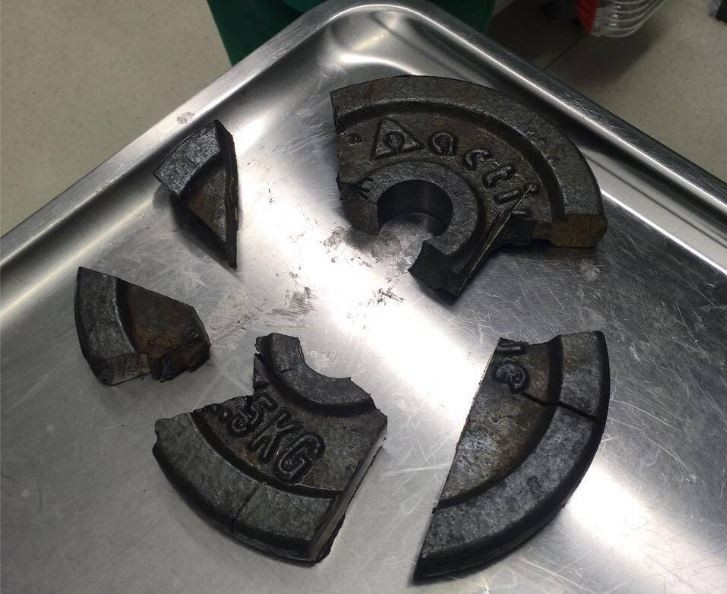 A gym-goer in Germany was left with more than sore muscles after a recent session as he was rushed to hospital after getting his penis stuck in the hole of a 2.5kg metal weight.
The unidentified man from the city of Worms had to be rescued by firefighters after his unorthodox routine left him unable to free his appendage from the plate, normally placed on barbells for muscle-building exercises.
The embarrassing action resulted in doctors attempting to remove the weight which was wedged around the red-faced man's member, however after several unsuccessful tugs they had to give up and call in firefighters and their power tools, according to the Deutsche Presse.
The man was sedated as emergency workers spent an agonising three hours on the uncompromising situation, eventually using angle grinders, a saw and a hydraulic rescue device to break apart the heavy weight.
The firefighters posted a picture on Facebook of the broken weight along with the wise words to anyone else who might think this is a good idea: "Please don't copy this kind of action".
It is still unclear how the individual ended up in the embarrassing situation and whether it was part of an exercise or sexual activity. Either way, it is more than likely that he will think twice before ever trying it again.