Police shot a man dead during a pre-planned operation in Kent linked to a murder inquiry. It is the second time in 2016 that a man has been fatally injured by a police shooting in the UK.
The 36-year-old died after armed officers were called to the address in Goudhurst on Sunday night.
"Shots were fired during the incident," Kent Police said in a statement. "One man was fatally injured at the scene and a firearm has been recovered."
The matter has now been referred to the Independent Police Complaints Commission (IPCC) as is mandatory for all police shootings.
The police watchdog said tests were being carried out on what appeared to be a "non-police firearm found at the scene" and forensic examination would continue at the scene.
The operation was linked to the murder of 73-year-old Roy Blackman in Biddenden on 21 March. The pensioner was bludgeoned to death in his home in late March 2016 in an apparent burglary.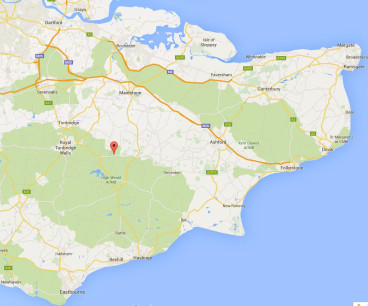 A post mortem found the well-known mechanic and bird breeder died of multiple blunt force injuries to the head, neck, chest and abdomen.
Kent police said: "Formal identification of that man has not yet taken place but the family of a man officers wanted to locate in connection with the murder in Biddenden, have been informed."
Investigators have made a number of arrests in connection with that murder but to date one man has been charged in connection with the killing.
Mark Love, 37, was charged on 13 April 2016 and charged with murder and aggravated burglary, a Kent Police spokeswoman told IB Times UK.
It is the second time a man has been fatally wounded by British police officers in 2016. On 29 March James Wilson was shot in the chest by a Northumbria Police firearms officer, responding to reports of a man in the street with a handgun.
The 24-year-old was taken to Newcastle's Royal Victoria Infirmary, but later died from his injuries. An Independent Police Complaints Commission investigation into the incident is ongoing.