Surgeon stabbed in the neck outside Manchester mosque
Two men have been arrested.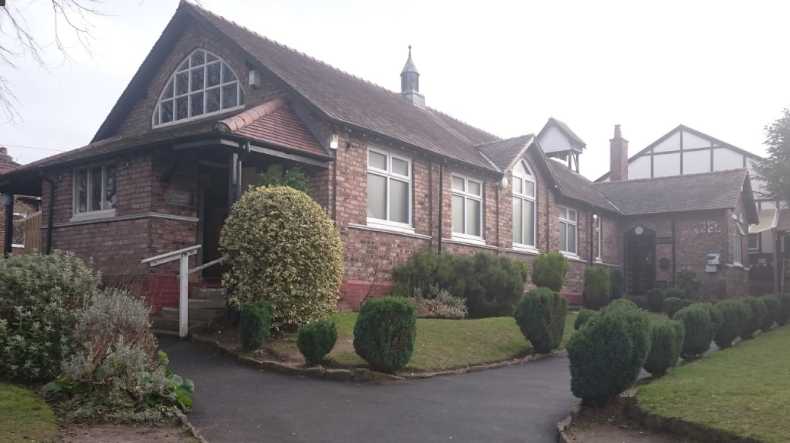 Police are investigating a hate crime after someone who was arriving at a Manchester mosque for evening prayers was attacked by a knife-wielding man.
The victim has named locally as surgeon Nasser Kurdy, said to be in his 50s and police say they have arrested two men in connection with the incident.
He was outside the Altrincham Islamic Centre when he was approached from behind and stabbed in the neck at around 6pm on Sunday (24 September).
Local councillor Andrew Western tweeted: "Shocked and saddened to hear of stabbing of Dr Nasser Kurdy outside Altrincham mosque. Thoughts with him and his family."
Meanwhile, a spokesperson from the centre said it was a safe environment and that its members were in shock.
He said: "Nothing like this has ever happened before and it does not reflect the community. In my experience community relations are very good and it is a very safe area; it is shocking for all of us," the MEN reported.
A friend of the victim said he had suffered a 3cm stab wound. He said: "He needs stitches and will be kept in hospital overnight, he is incredibly lucky. This incident has really shaken us."
Greater Manchester Police Assistant Chief Constable Russ Jackson, said: "This is a very nasty and unprovoked attack against a much loved local man. We have made significant progress with the investigation and have arrested two people.
"We consider that these arrests are significant and with the information that we have at this stage, we are not looking for anyone else in relation to this attack.
"People will want to know why the attacker did this and we are treating this as a crime motivated by hate. It is difficult to say more than this at this time but there is nothing to suggest that this is terrorist related.
"There will be increased police presence in the area in the coming days to reassure local people."
The force added in a in a statement: "It is early in the investigation but what we know so far is that a 58-year-old man was on his way to the Altrincham and Hale Muslim Association when he saw another man across the road. A short time later he felt an injury to the back of his neck. He ran into the Centre and then called emergency services.
"Police and ambulance attended and the man was taken to hospital. Clearly he is shook up by the incident but thankfully his injuries are not life threatening and he has now been discharged from hospital.
"An investigation was commenced by police immediately and two men aged 54 and 32 were arrested within an hour of the attack."