Casting for the Justice League film is on in full swing with most characters confirmed to appear in the upcoming Batman v Superman: Dawn of Justice. While strong rumours are circulating around the casting of other heroes like Aquaman and Green Lantern, nothing much is being heard about the casting of Arrow. Is it because the studio already has their actor?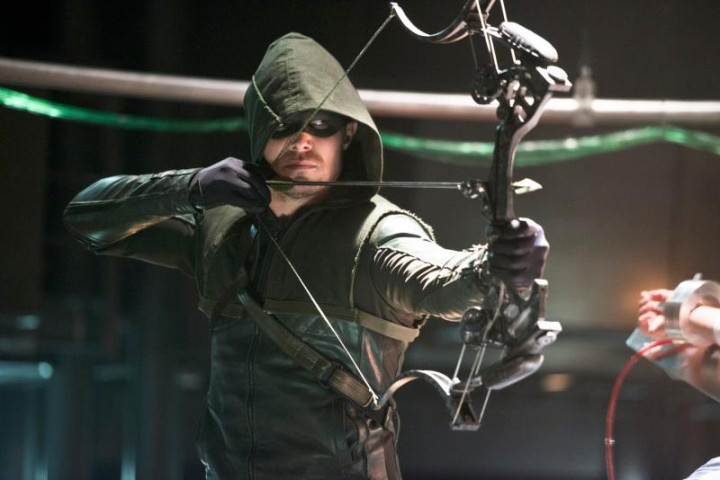 Arrow is a crucial member of The Justice League and so it is only a matter of time before an announcement regarding his (possible) role in Batman v Superman or the subsequent, Justice League, is announced. Is it possible that Warner Bros plan to have the already successful and established Arrow hero Stephen Amell reprise his role for the big screen?
Despite some rumours to the contrary, actor Stephen Amell does not have a role in director Zack Snyder's "Batman v Superman," confirms the man himself, reports MTV.
The Arrow star took to Facebook to make clear that he doesn't have anything to do with the upcoming superhero flick.
"I appreciate all the support and enthusiasm, but not everything I post is a cryptic indicator that I'm going to be in Batman V Superman," he wrote to his fans. "I'm not going to be in Batman V Superman."
With filming for Arrow Season 3 set to begin, Amell has a busy time ahead of him. It is quite unlikely that he will be able to shoot for anything else. Amell said that playing Oliver Queen on the small-screen is more than enough of a reward.
"Playing Arrow on television isn't a consolation prize," he wrote. "We play the definitive versions of our characters in the DC Universe."
Arrow returns on October 8, with Batman v Superman arriving on 6 May, 2016.