A 17-year-old who was celebrating his birthday when he raped a woman, then bludgeoned her with a paving slab , almost killing her, was "fixated" with violent sex acts.
Charlie Pearce, of West Avenue, Leicester, beat the young woman around the head with the blunt object before dragging her into secluded undergrowth in Leicester's Victoria Park.
Pearce raped her as she slipped into unconsciousness, and left her with horrific injuries in an attack described as "barbaric and wicked beyond belief" by detectives.
The victim, who was raped twice, was found in undergrowth by a cyclist who saw her in a pool of blood on 3 July this year.
The woman survived the attack after being rushed to hospital with life-threatening injuries, spending days in a medically-induced coma and suffering from multiple skull fractures and bleeding on the brain.
Pearce has been found guilty of attempted murder after a jury took just over three hours to convict the youth, who denied the charge, but admitted two counts of rape, grievous bodily harm and stealing the woman's handbag, which he later burned.
Pearce will be sentenced at a later date and a judge ruled that despite being just 17 he can be named after a court order preventing the media reporting his name was lifted due to the seriousness of his attack.
The victim, who was present during the trial, said in a statement: "My traumatic head injuries mean that my hair is unlikely to grow again in the places where my skull was fractured.
"I am reminded of these physical injuries, and others, on a daily basis."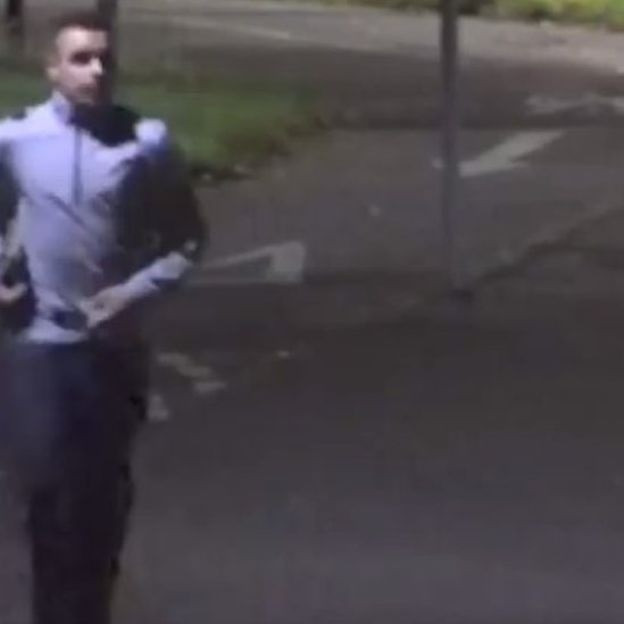 The Leicester Mercury reported that the boy had been living at home with his mother before the attack and had scaled the internet for videos depicting the rape of "helpless" women in the weeks before the attack.
The jury was told by prosecutor Gordon Aspden Pearce became "fixated" on violent and controlling sex attacks.
"He was there loitering, he was looking for someone to attack. He has a fixation with violent rape," said Aspden.
"You've seen the internet searches; it's a disturbing fixation manifested in his interest to look at warped pornography and violent assault of helpless young women.
"An attack of this type had been festering in the back of his mind.
"He was seen running into the park carrying something heavy under his arm. He went to attack that woman armed with that weapon."
Detective Chief Inspector Rob Widdowson, who led the investigation, said after the verdict: "The attack he carried out on this young woman on the night of 3 July was barbaric and wicked beyond belief.
"The horror that he brought to this young woman on that summer evening, and the controlled and deliberate attempts he made to dispose of the evidence, all but defy description.
"Had his victim not been found when she was, and were it not for the skills of the many specialists who treated her, I believe she would have died that night."