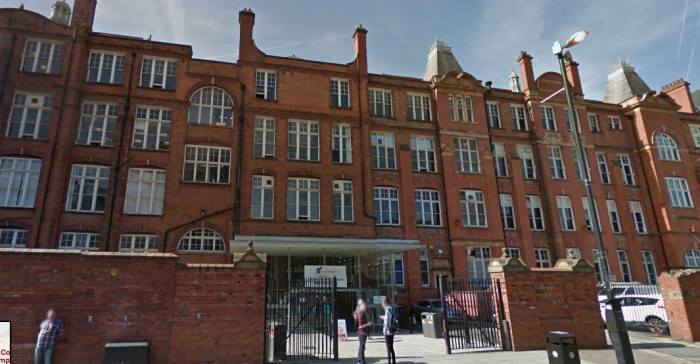 A 17-year-old youth has been arrested on suspicion of attempted murder after the stabbing of two youths aged 17 and 18 outside a college in Manchester city centre. The incident took place outside Manchester College's Shena Simon campus on Chorlton Street at around 11.10am on Thursday 24th November.
One of the victims had a stab wound in the chest, the other a stab wound in the back. Both students were taken to hospital by emergency services where they are said by Greater Manchester Police (GMP) to be in a stable condition.
Part of the campus was placed in lockdown for about an hour following the incident, with students confined to classrooms. Students were then sent home for the rest of the day.
Lisa O'Loughlin, principal at Manchester College, was quoted by the BBC as saying: "An incident occurred this morning at our Shena Simon campus in which two of our students were injured. We are providing full support to our students and staff at this difficult time."
One eye-witness, 17-year-old Drama student Ellie Ducker, was quoted by the Mail as saying: "I didn't see what happened but most of the aftermath. Everyone was screaming and shouting one guy was stabbed in the chest and blood was coming down he said he needed an ambulance.
"We were looking out of the window and when we saw it happen we ran downstairs. When we got downstairs we were told to go back in and had to stay in class. The tutors didn't know about it until we told them. They didn't know what to do."
Detective Inspector Rebecca Boyce of GMP's City of Manchester team, said: "We currently have one person in custody but we are still in the early stages of the investigation and need those who witnessed the incident to get in contact with us.
"There were a lot of people in the area at that time so I'm encouraging anyone who has any information, no matter how small, to call police. I'd like to re-emphasise that we have a team of highly skilled officers working on this investigation and we are following each line of enquiry extremely seriously."
Anyone with information is asked to contact police on 101 quoting reference number 757 of 24/11/16. Alternatively contact the independent charity Crimestoppers, anonymously, on 0800 555 111.