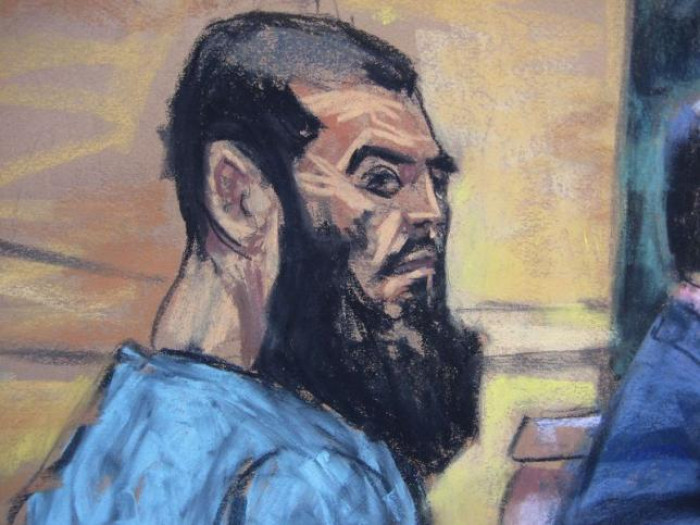 A Pakistani student extradited to the US has been sentenced to 40 years in jail after being found guilty plotting of terrorist attacks in Manchester, New York and Copenhagen. Abid Naseer, 29, was first arrested in 2009 on suspicion of planning an attack on the Arndale Shopping centre close to spot where the IRA detonated a bomb in 1996.
The charges against him were dropped due to lack of evidence until he was extradited to the US to face charges of being part of a wider al-Qaeda plot to target a subway in New York and a newspaper office in Denmark.
He was found guilty in March of being involved with the plots described by the US Department of Justice as being "directed by and co-ordinated with senior al-Qaeda leaders in Pakistan". Upon sentencing, US District Judge Raymond Dearie told Naseer: "I know you're not what I'd say for any lack of a better word a 'typical' criminal. Not in any sense of the word. You're a terrorist."
Naseer had planned to target the Arndale shopping centre in a car bomb attack on the bank holiday weekend in 2009. He and his conspirators also planned to target those running away by detonating suicide bombs in nearby Market Street and St Anne's Square. Police estimated hundreds would have been killed and maimed if the plans had been successful.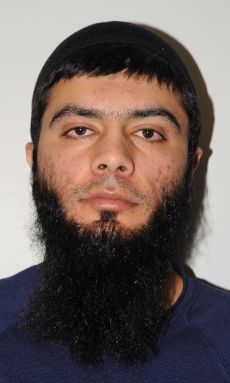 Naseer was extradited to the US to face the terrorism charges along with three other people. Najibullah Zazi and Zarein Ahmedzay, pleaded guilty to charges stemming from the New York subway plot, while Adis Medunjanin was sentenced in 2012 to life in prison.
Naseer denied any connections with al-Qaeda or any plot, telling the court "terrorism is not compatible with Islam".
Detective chief superintendent Tony Mole, of Greater Manchester Police, said: "Abid Naseer has finally seen justice for the terrorist atrocities he planned to orchestrate against the people of Greater Manchester.
"In 2009, the North West Counter Terrorism Unit received credible intelligence that Naseer and others were just days away from carrying out a plot which would have resulted in a massive explosive device being detonated outside the Arndale Centre. A sentence of 40 years, we believe, is a fitting punishment for a man who came so close to carrying out what would have been one of the horrific terrorist acts seen in the UK since the 7/7 bombings.
"They planned to strike on Easter weekend, the second busiest shopping day of the year, when between 40,000 and 90,000 people would have been in the targeted areas throughout the weekend. The actions of the NWCTU and our partners in the security service potentially saved the lives of hundreds of people that day, and struck a hammer blow to the heart of al-Qaeda's plans in the UK.
"My officers are relentless in their quest to keep the public safe, they are tenacious in their pursuit of the evidence that will allow us to track down and detain those people intent on inflicting terrible damage to the innocent people of the UK."