Manchester City forward Carlos Tevez is "dying" to return to his former club Boca Juniors, but cannot envisage the move happening due to the hefty price tag his club have placed on him.
The Argentine striker is enjoying a fruitful season at City, despite having come so close to burning his bridges with the club and Roberto Mancini on a number of occasions. But the 29-year-old admits he yearns to return to his homeland, where played for Boca between 2001 and 2004.
"I am dying to return to Boca and my daughter asks me," the former West Ham and Manchester United forward is quoted as saying in Marca. "But today, that seems very difficult. No one can pay for my transfer."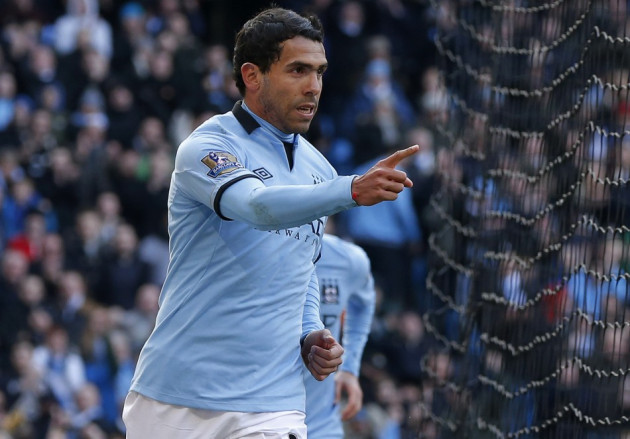 Tevez infamously refused to warm up and prepare to be brought on as a substitute in a Champions League game last season, an act of defiance that seemed certain to bring an end to his stay with the club. But after a number of hefty fines and a suspension, the player would stay at the Etihad.
AC Milan were persistently linked with a move for Tevez during the Argentine's exile, but the Premier League side were not ready to accept a cut price offer for their forward, a stance the striker feels may hurt his chances of returning to his homeland.
"When I didn't play for a long time, Manchester City wanted €20 million to sell me to AC Milan, so you can imagine my fee would be higher now that I play more," he continued. "Still, I can go back when I'm 33 years old."
Tevez recently found his name in the press for the wrong reasons once again when he was sentenced to 250 hours of community service and given a six month driving ban. The forward's latest misdemeanour is unlikely to affect his standing at Manchester City, however, where he is contracted to until 2014.