Manchester City defender Kolo Toure has announced he will leave the club at the end of the season, but has every intention of staying in the Premier League.
The Ivorian's current deal at the Etihad Stadium will expire this summer, and with no offer of a contract extension forthcoming, Toure is resigned to looking for a new club after four years in Manchester.
"I have been here for nearly four years, and two fantastic years when I have been playing a lot and I hear my songs with Yaya and I will miss those things," the 32-year-old told Sky Sports.
"For me my family is here, my kids are at school and they like the area - but in two months nothing has come from the club and I am thinking about my future definitely."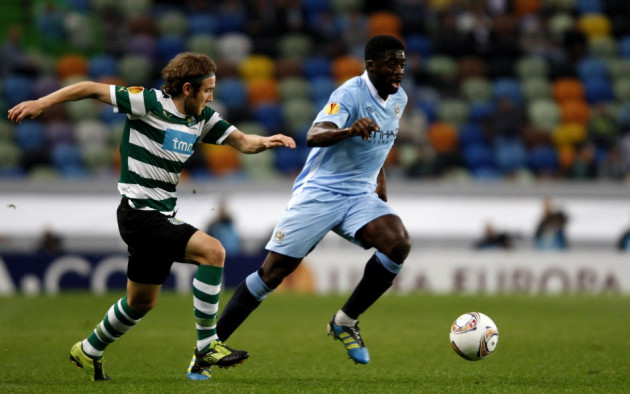 Having spent seven years at Arsenal prior to his £16 million move to the Etihad Stadium in 2009, Toure has plied his trade in English football for over a decade. While aware that his time at City may be up, the centre half harbours desires of extending his stay in England.
"My first choice is this country, as I like English football - that is why I began playing football. After Ivory Coast, I came here, I don't know any other culture and it is important for me to stay here, I have been here for ten years."
While Toure's tenure at Roberto Mancini's side may be coming to its end, Carlos Tevez has announced that he is happy to see out the remainder of his current contract, also suggesting he will strongly consider extending his stay at the club.
The Argentine's departure seemed almost inevitable following his infamous refusal to warm up in a Champions League game last season, following which he was strongly linked with a move to both Milan clubs.
The forward has managed to turn the situation around, however, and admits he once again feels settled at City.
"I have a year left and I will respect that. I will think about whether to sign a new one," Tevez is quoted as saying in The Sun.
"It is not the same as last season when I wanted to leave as soon as possible. I'm going through a different time. The club is treating me really well and that's so important for me."