Manchester City have returned almost a third of their allocation of the 3,000 tickets for this weekend's Premier League match between the defending champions and Arsenal at the Emirates, as the Citizens' supporters refused to shell out £62 for a seat.
The game, which kicks off at 4pm GMT and is being broadcast live on Sky Sports, was classed as Category A by the Gunners, meaning even the cheapest tickets were priced at £62. And City have failed to sell 912 tickets from their share and have returned them to the north London outfit, who are now selling those seats also to the home supporters.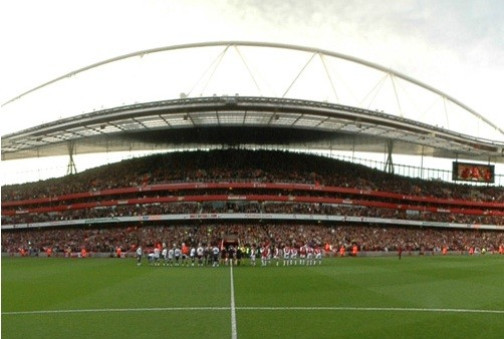 The travelling fans have been disappointed and angry with the high cost of tickets, with Manchester City Supporters Club general secretary Kevin Parker claiming the price is 'out of touch with reality'.
"It's the most expensive amount I can ever remember paying for a ticket in my life, for a Sunday afternoon game which is live on satellite television. And it's not as if finding a television to watch the game on is difficult nowadays. Even if the game wasn't live, to charge £62 to watch it is ridiculous, but to charge that amount when people can see it live on TV is crazy," the City chief told the Guardian.
"It just shows that football clubs are out of touch with reality. If City supporters are travelling on a supporters' club coach, it will cost £30 per person. That's £92 before they have even done anything; add in a programme, food, drink and you are looking at £125-£130 per person," Parker pointed out.
Arsenal charge the highest for match tickets in the Premier League, with a price of £126 for the most expensive seats in a Category A game.
"There are a combination of things at play here. Some people cannot afford the price, especially as it is just after Christmas, and there are some who just refuse to pay £62. That is a brave decision to take. Soon, though, fans will vote more strongly with their feet and clubs like Arsenal will have to decide what to do about ticket prices," Parker added.
City have failed to win an away league match against Arsenal in their past 27 attempts, with their last triumph coming in 1975.