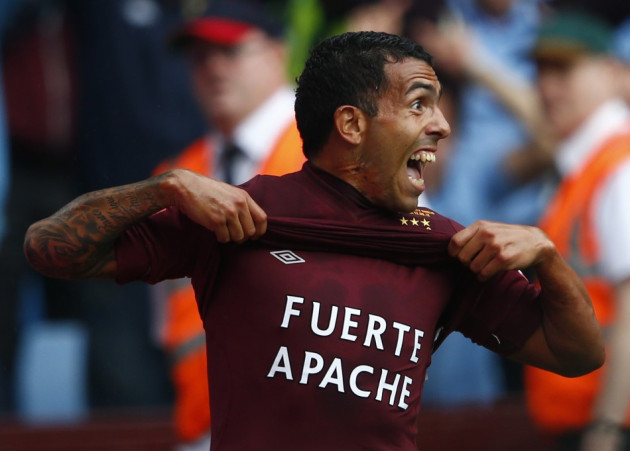 Signing evaluation
Since being bought by Sheikh Mansour's consortium in 2008, City have spent money with breakneck abandon, burning through petro-dollars at a rate never before seen in English football. But this summer the team derided as 'noisy neighbours' by Sir Alex Ferguson appear to have lost their voice in the transfer market.
While Chelsea, the original moneyed upstarts, splashed out on Eden Hazard and Oscar, Roberto Mancini was left howling in frustration when City gave up the chase for Robin Van Persie. Across the Channel, Qatar-backed Paris St Germain have lured Zlatan Ibrahimovic, Thiago Silva and Lucas Moura - the sort of 'OMG!' signings which have been City's trademark over the last four years.
City's only summer signing so far has been Everton's Jack Rodwell, on whom the jury is still very much out. If you could build the perfect defensive midfielder in a lab, you'd probably finish up with a player a lot like Rodwell. But raw physical attributes don't guarantee success at the highest level, and Rodwell remains significantly less than the sum of his high-performance parts.
Pre-season
Having beaten Chelsea and Arsenal during pre-season, City will feel confident going into the new campaign. Their second-half comeback against Chelsea in the Community Shield, albeit against 10 men, was particularly impressive. If the summer is anything to go by, City remain the team to beat.
Reasons why they'll be successful
No team boasts a stronger spine than City, with Joe Hart, Vincent Kompany and Yaya Toure providing a core of steel down the middle of their side. And any team which can afford to leave out the likes of Samir Nasri and Carlos Tevez on a regular basis must boast some serious firepower up front.
Reasons why not
Kompany is world-class, but City don't have another centre-back of comparable quality, for all Joleon Lescott's attributes. A lack of pace at the heart of defence could be City's undoing against the very best attacks.
Further forward, City have only one real wide player, Adam Johnson, and he rarely gets a start under Mancini. If opponents can funnel the Blues into the middle, and squeeze the central areas, City could be stymied - expect plenty of opponents to try this at the Etihad this season.
Expectations
After ending their 44-year wait for the title in such dramatic circumstances last season, City will be confident of further success this year. Neighbours United embarked on a title glut after breaking their 26-year championship hoodoo back in 1993, and City will hope for similar success now they themselves have turned the tide of history.
As well as the Premier League title, City's owners will expect Mancini to deliver a strong performance in the Champions League. They might not demand the trophy itself, but the quarter-finals must be regarded as a minimum requirement.
Prediction
Champions - anything else would be under-par.