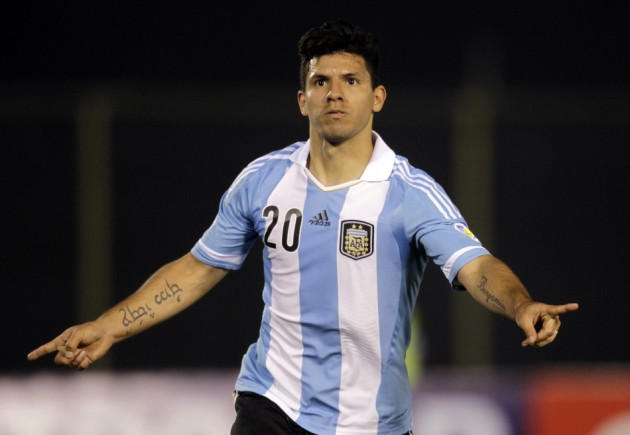 Manchester City striker Sergio Aguero has revealed he considered leaving the club this summer in order to help his boyhood club Independiente recover from the worst season in their history.
A month after Aguero watched Manchester United reclaim the Premier League trophy, his former club Independiente were relegated from Argentina's top flight for the first time in their 108-year history.
The 25-year-old, who left the famous club in 2006 to join Atletico Madrid before making his £38m move to the Etihad Stadium five years later, was so desperate to see his former team restored to glory he briefly contemplated a return to his homeland to help the club achieve promotion back to the first division straight away.
But having signed a contract extension that keeps him at the club until 2017 earlier this year, the Argentina international realised such an idea was unfeasible.
"I love Independiente and when they were relegated I even thought about moving back there. I wanted to help the club go up again," Aguero said.
"I definitely thought about it but my agent told me City would have killed us if we had.
"I know my job at City - I'm just saying the thought passed through my mind when Independiente went down.
"I have been very happy at City since the day I came but I'm definitely going back to Independiente in a few years as I want to finish my career there."
Aguero has maintained his close ties with the seven time Copa Libertadores champions ever since leaving his homeland. After realising the impracticality of he himself returning to the club, the Argentine offered to buy five players to boost their chances of immediate promotion this summer, according to the striker's father, an offer that was subsequently turned down.
The City striker is currently away with the Argentina squad ahead of crucial World Cup qualifiers against Peru and Uruguay.