Manchester City manager Roberto Mancini is set to break the bank in January as the English champions line up a bid for Liverpool striker Luis Suarez.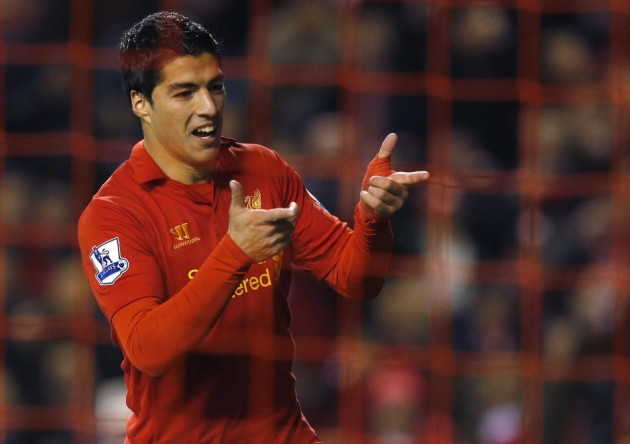 The Daily Mail reports that Manchester City will bid £50m for Suarez in January, two years after Liverpool bought the Uruguay international for £22.7m from Dutch side Ajax.
Suarez has been Liverpool's star this season, and is currently the Premier League's top scorer with eight goals in 11 games.
However, the Uruguayan is currently the only senior striker available to Liverpool manager Brendan Rodgers, and Mancini is aware of the fact that Liverpool will not let their top asset go cheaply. Suarez has signalled no intention to leave the Merseyside club after signing a new five-year deal at Anfield in August this year.
Former Swansea manager Rodgers has expressed his desire to bring in two or three players in January in order to strengthen the squad, and selling Suarez would definitely raise the funds to bring in new faces - although it would be difficult for the new signings to replicate the superb form of the striker.
It is widely expected that Roberto Mancini will offload Mario Balotelli in January to make room for a new striker. However the Italian's agent Mino Raiola has denied any speculation that his compatriot will leave the Etihad, despite interest from his former club Inter Milan and city rivals AC.
Manchester City are also in contention with Chelsea to sign Atletico Madrid star Radamel Falcao, with reports emerging that Mancini has already completed discussions with the Colombian striker's agent.