Ivorian midfielder Yaya Toure says that he wants to make a return to his former club Barcelona. Still, he claims that he is currently fully focused to help Manchester City win their first Premier League title since 1968.
Toure, who joined City from Barcelona at a transfer fee of £24 million in the summer of 2010, may not be able to fulfil his wish of playing for Barcelona as he is already 28 years old and the Catalan club are always looking for young talent.
"I said two years ago that I would return. It's been the most important team for me and if they call you don't think twice," ESPN quoted Toure as saying.
"I love Barcelona. In the press conference I did when I left I said I would return. In life you never know what will happen tomorrow, it's been the team of my life and I would like to finish my sporting career [there]. If I could return, it would be great," he said, according to a Guardian report.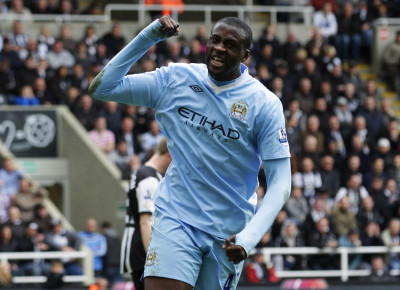 Toure also believes that Barcelona will still prosper despite Pep Guardiola's decision to step down as the manager because he feels that the Catalans assistant manager Tito Vilanova is just as good.
"It was a little strange, because Guardiola has been a key person in the success of Barça in all these years. But we are all human and, despite having done phenomenal things, he has decided to go," the Telegraph quoted Toure as saying.
"I know Tito very well and I think that he will apply the same philosophy as Pep. Tito is also a very good person, with a very similar idea of football. I think Tito is a good coach as well," he added.
Elsewhere, Argentinean star striker Sergio Aguero, who is the top scorer for the Citizens this season, is confident that City will beat Queen Park Rangers and lift their Premier League title since 44 years.
Also, he claims that this victory will be just the beginning of Manchester City's bright future.
"I want to win the title this season - and then many more seasons with City after that. We have had a great season but there is so much more to come from this team," The Sun quoted Aguero as saying.